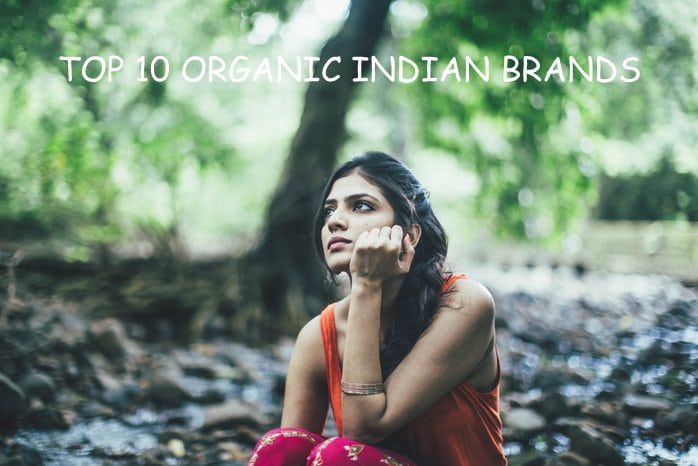 Top 10 Organic Skincare Brands and Products Available in India with Reviews and Prices
My fixation-cum-obsession with organic skin and hair care, by now would have been known to every VNA reader. With growing awareness about what all nonsense goes into conventional skincare products my quest to find a few cent per cent organic skin care brands that too, Indian brands reinforced. So, today after a lot of trial and testing, I will bring to your notice, the 10 best Indian organic skincare brands you should buy. They are neither deceptive (which a lot many herbal brands in India are as they print only the active ingredients' list) nor will cost you an arm and a leg. I'm also mentioning my favourite beauty products from each of these organic Indian brands along with my reviews and prices so you have all the information at one place.
Conventional skin and hair care products and I have a love-hate relationship. How? Ummm…We both love to hate each other. My tryst with organic skincare and hair care products has been stuff B-town rom-coms are made of. The leading couple (here, organic products and I) didn't have a penchant for each other initially. Then, they (the protagonists) interact and how! Both up cursing each other to the hilt (read: organic Indian products underwhelmed me and I labelled them "duds").
But destiny holds something else in store for them. The leading lady gets embroiled in a problem (read: I suffered from a bout of hair fall) from which there is little or no respite (yeah! How unconventional and progressive Bollywood) and cut to our hero who until now was an ordinary pesky nobody but all of a sudden transforms magically into a sturdy, robust beefcake with a frame so chiseled that the models of most Men's healthcare magazines would be put to shame. He single-handedly extricates the leading lady from her woes and wins her over (read: my hair fall problem was allayed by use of some organic hair products).  The protagonists then, all of a sudden get transported to the verdant vistas of Switzerland (insert any expensive foreign country) and start dancing in the middle of nowhere. Oh! Wait, I should say- everywhere.
But that's not what I did. I am admittedly melodramatic but that requires an altogether higher level of cheesiness. To cut the long story short, that is how, to a great extent, my love for Indian organic brands and skin and hair care products kindled. Without further ado, let's begin with the must have organic products.
List of Top Ten Indian Organic Skincare Brands and Products:
1. BIO ORGANIC AND NATURAL (BON ORGANICS)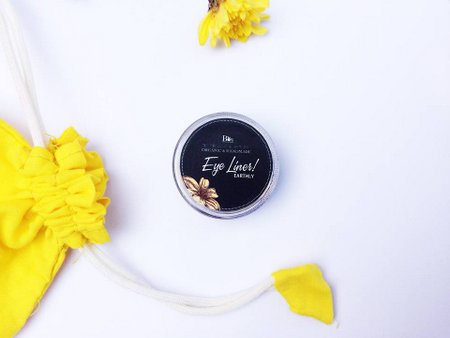 What makes them different? This is a question they choose to answer themselves rather than let off casually and give us the opportunity to exclaim "And thereby hangs a tale" (Jeffrey Archer fans here?) According to them, they are here to tell a story and not just sell. Theirs is a story about women empowerment, being cruelty-free, ethical, plastic-free, sustainable, natural and organic. Is there seriously anything about this skincare brand that you cannot like? The tagline by which they go speaks volumes.
They are one of those rarest of the rare Indian beauty brands which have an organic certification to validate their tagline. Incepted in the year 1997 in the picturesque Auroville (Tamil Nadu) by Mr. Ganesh Chandrasekar, BON's products are USDA Organic certified. Their skincare range comprises of organic shampoos, conditioners, gels, chocolates (Yes, you can salivate), oils (hair and body massage), lip balms and spa products. At a time when we load our eyelids with chemical-laden cosmetics, BON has established itself as a pioneer by launching a 100% organic range of eye shadows, brow fillers and kohl in varied shades. They ship all over India WITH NO delivery charges or minimum purchase requirement. Still wondering if that high-end chemical-laden piece of trash you are using in the name of a safe eyeliner fine? Your eyes deserve better. Invest wisely after reading the ingredients' list.
Based on my experience with the organic brand so far, I find BON ORGANICS EYELINER MIDNIGHT the best pick . It is a 100% handmade organic product with zero parabens, sulphates and all such rubbish! PRICE- Rs 465/- for 10 g
AVAILABILITY- bonorganics.com
2. RAW RITUALS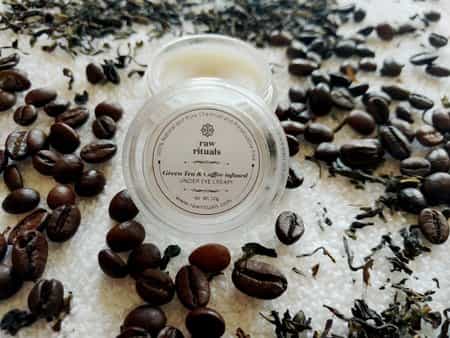 Helmed by the lovely Mrs. Lovina Agarwal from Ahmedabad, Gujarat, Raw Rituals is like that new kid on the block who's capable of giving all the big shots a run for the money. From luxurious body butters to gentle face masks, from face serums to handmade soaps, Raw Rituals' will compel you to stop and take a second look. All their skincare products are free from preservatives. They do not add synthetic fragrances, just essential oils. Everything is done by hands such as- mixing, whipping, boiling, packaging, even filling the jars… Isn't that impressive? They offer skin food free of adulteration.
Based on my experience, the Green Tea and Coffee infused under eye cream from the kitchen of Raw Rituals is what takes the cake for me. You'll bid farewell to dark circles and that too naturally. No need to conceal it with any rubbish now. PRICE- Rs 300/- for 10 g
AVAILABILITY- rawrituals.com
3. ORGANIC MILL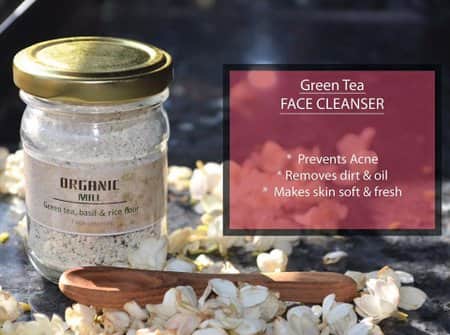 'All great things brew over a cup of piping hot tea'. That's what I think and that's exactly how idea of ORGANIC MILL too ignited. Sipping over a cup of hot tea one evening, Shreni's sister recommended her to launch her own line of skin and hair care products in India. And that's how Organic Mill was born. It is helmed by Ms. Shreni Kashyeb from Chennai. Organic Mill believes in adding only natural ingredients to their skincare products. Their range of organic products comprise of facial toners, masks, lip scrubs, makeup remover wipes, hair oils and cleansers. Shreni's contact number is mentioned on the package of all her products for you to seek any clarification. The products are reasonably priced and you get a complimentary wee spoon for your purchase if you zero in on a mask.
In my opinion, Organic Mill Green tea, basil and rice flour cleanser is the best pick. It is gentle, soothing, nourishing and all-natural with an energising aroma. It is suitable for use by all skin types. And all that costs, PRICE- Rs 220/- per jar
Website- organicmill.in
4. BURST OF HAPPYNESS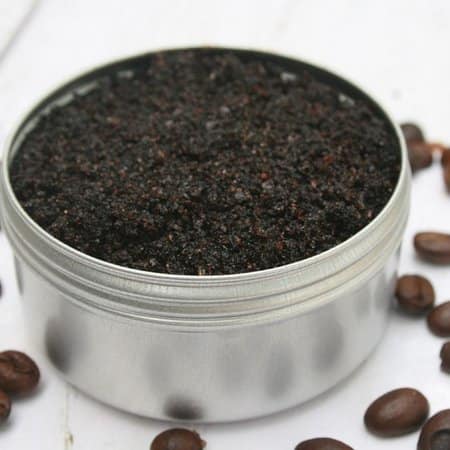 'Burst of Happyness' Isn't the name highly optimistic, energizing and zesty per se? If that's the case with the name, how can the beauty products stay afar? Helmed by Mrs. Shreya Sharan Pawar from Bhiwadi, Rajasthan, BOH lives by the mantra 'Less is More'. Don't be taken aback if you see barely 4-5 ingredients flash on their ingredients list for it is complete. Their skincare range spans over body butters, deodorant creams (no sprays laced with alcohol), scrubs, cleansers and soaps. They ship all over India and you can place orders by visiting their official website.
The best organic product in my humble opinion is Burst of Happyness coffee salt scrub whose granules leave you with tangibly softer skin within a few washes. And the aroma will leave you satiating. PRICE- Rs 350/- for the 75 g
AVAILBILITY- burstofhappyness.in
5. ANCIENT AYURVEDA
When selfishness has become second nature to people, here comes a brand that is the textbook definition of selflessness. Ancient Ayurveda, whose registered HQ is in Bangaluru but manufactures in Kerala where underprivileged women are employed, takes its social responsibility to a new height. Associated with PRAJWALA- The world's largest anto-trafficking shelter based out of Hyderabad, each beauty product of theirs bought gives hope to a sex-trafficked woman in India for a percentage is donated to this NGO. It is helmed by Lenin Rajendra Singh, a philanthropist by passion and founder-cum-owner of the brand Ancient Ayurveda by profession.
Ancient Ayurveda's soaps are exactly what should lie on your shelves if you love your skin. Handmade, natural, minimal processing (assuring production in a sterile condition), reasonable price and oodles of nourishment with a tinge of satisfaction when you buy it, are packed diligently in the form of their soaps. Their soaps do NOT contain chemicals of ANY type.
My favourite product is Ancient Ayurveda INVIGORATING TAILPATRA WOODASH soap. It leaves your skin feely deeply hydrated without being weighed down/a greasy feeling. Expect a winsome glow with a few uses. It is apt for use by ALL skin types. PRICE- 476 INR for 100 g
AVAILABILITY- Amazon India
6. OSHA NATURALS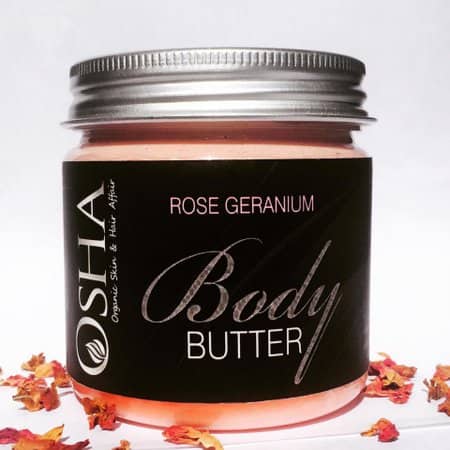 Finally we have a brand from SAADDI D-I-L-L-I. Did you think that Delhiites are all about eating, dancing, drinking (you know what) and gushing over Virat Kohli? Well, we have OSHA naturals- an organic brand helmed by Dr. Mansi Thukral Chandra who holds a degree in natural skin care in India. Their range, although somewhat high-end, comprises of lavish body butters, face packs, toners, lip balms and much more. Guess what, they use the rarest of the rare natural ingredients that are food for our skin and hair. They believe in delivering quality products and do not flinch in sourcing materials from abroad to cater quality skincare products to their customers.
The best product from Osha Naturals in my experience is OSHA Naturals Body butter. It is rich, luxurious, with raw Shea butter sourced from Africa and no preservatives. Yep, ZERO Preservatives. PRICE- Rs 1000/- for 75 g
AVAILBILITY- oshanaturals.com
7. JUICY CHEMISTRY
If you happen to be one of those for who disliked Chemistry, one look at the skincare range of JC (which by the way, is the most diverse I have come across till date) and you'll drool. They put in their products what we put in our stomach- Food. Fruits, herbs and essential oils complete their composition. No artificial fragrance. I find their range of 'gourmet soaps' enticing and highly nourishing.
They churn soap bars as they contain ZERO preservatives. From all the soaps churned by them, Juicy Chemistry hazelnut and vanilla latte gourmet soap happens to be my all-time favourite skincare product. It resembles a bar of hot chocolate with coffee beans embedded in one of its sides. D-R-O-O-L-W-O-R-T-H-Y.  It is helmed by Mrs. Megha Asher and Mr. Pritesh Asher. PRICE- Rs 550/- for 100 g
AVAILABILITY- juicychemistry.com
8. AROMA ESSENTIALS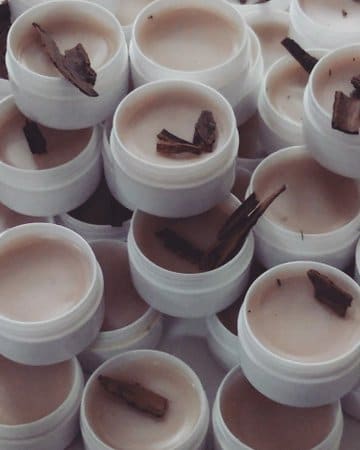 Making an entry on our organic brands list now is the brand from "Namma Bangalore"- Aroma Essentials. Helmed by the lady with a decade long experience in the field of natural skin care, Mrs. Madhurima Ramakrishna, Aroma Essentials sells all over India and even in some foreign countries. Their USP? Besides selling indian products that are natural and crafted by an expert, the aroma of their products, and I mean 'each and every product' when I say this, is intoxicating. I remember the first time I opened a tub of their chocolate mint lip balm, I was so smitten by its aroma that I kept on sniffing it for 10 minutes straight.
The best product I would like to cherry-pick from their range would be Aroma Essentials Chocolate mint lip balm
. PRICE- Rs 175/- for 10 g
AVAILABILITY- Message Aroma Essentials on Facebook on their official page.
9. AMARA ORGANIX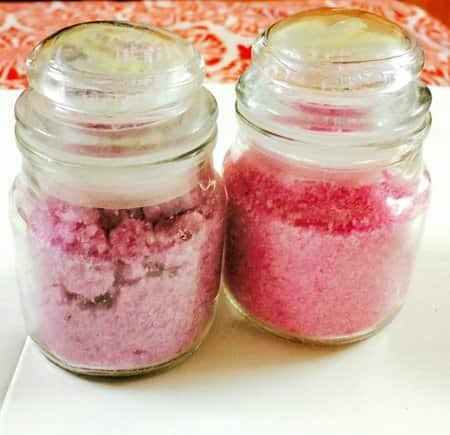 Based out of Chennai, this new organic brand is making all the right waves. At the helm of affairs is the cool as a cucumber Mrs. Meher Farhana whose courtesy and coolness will blow you away. The range of Amara's products encompass body scrubs, face scrubs, lip balms, hair cleansers and handmade soaps.
My favourite product is Amara Organix Lavender sugar scrub for it smells heavenly and exfoliates without ripping your skin off moisture. My skin feels lighter for all the muck, dirt, grunge and dust is removed leaving it squeaky clean. PRICE- Rs 75/- for 100 g
AVAILABILITY- Message Mehar on the Facebook page of Amara Ogranix to place orders.
10. ANUHYA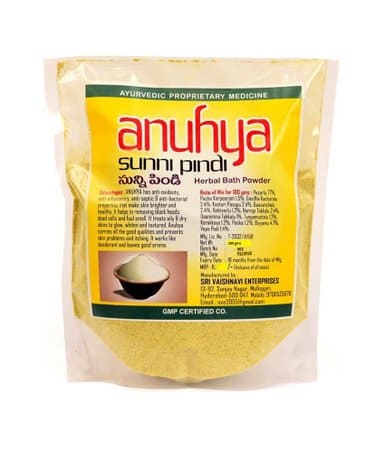 Inarguably the organic brand with the best customer servicing I've experienced so far and equally reasonable prices, Anuhya is based out of Hyderabad and is helmed by Mr. R.S.S.S. Murali. They sell all over India. Their range of beauty products currently includes Sunnipindi (which is a herbal bath powder that has been used since times immemorial in India and is even being used in South till date), herbal face pack and herbal hair pack. They have a valid AYUSH license and GMP certification to back their claims.
The USP is that they are made up entirely of Ayurvedic powders, nuts and leaves. In their own words, not even 0.0001% of their ingredients are artificial/chemicals. Impressive, isn't it? Since the day I treated my skin to their Sunnipindi, there is no looking back. It leaves your skin with a zing of energy and coolness after being rinsed. And the smoothness is unparalleled! I have used it for my face too and it leaves behind a winsome bride-like glow. In short, it is an ALL IN ONE product. PRICE- Rs 40 for 100 grams (bigger packs are also available)
AVAILABILITY- Snapdeal India
That's all for now, folks. This list of my must have skincare products was IN NO ORDER and in no way, exhaustive. More deserving organic indian brands will find a mention soon in subsequent lists. Hope you benefited from having a sneak-peek into the list of brands that I proudly term "My kind of skincare brands".
Image Source: 1
Which is your favorite organic skincare brand? Share your reviews with us.