Top 10: Best Lip Balms for Dry, Chapped Lips
As the winter sets in, the cold weather and your constant exposure to the chilly dry winds can lead to a bundle of skin woes, including dry lips. This misery makes many of our lives quite hellish in the winter months, especially when our lips become so dry that it cracks and bleeds. The skin on your lips is too thin and delicate, therefore easily susceptible to the ravaging bites of the winds. Even the slightest neglect on your part can do all the damage to the lips. Not only are they painful, but chapped and dry lips can also be a cause of embarrassment. Here is a list of the top ten lip balms for dry lips that are available in India to moisturize those lips and heal them.
Ten Best Lip Balms for Dry Lips
Maybelline Baby Lips Berry Crush: tinted lip balm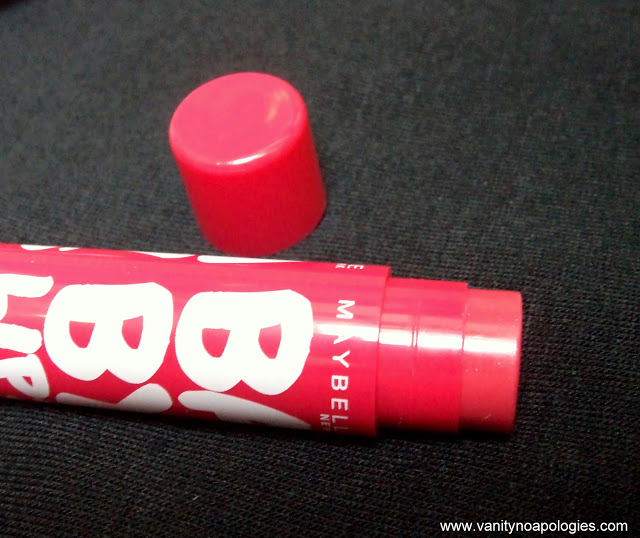 This lip balm will help your lips take on the deep tint of berry crush, and will leave a sober, glossy effect on your lips. The scent of berry is mind-blowing and mouth-watering. The Maybelline Baby Lips Berry Crush
lip balm is non-sticky, moisturizes and protects your chapped lips quite effectively. The hydrating effect of this lip balm stays for at least 4 hours and at the most 5 hours. It contains SPF 16, which prevents your lips from tanning when you are out in the sun.
Price of Maybelline Baby Lips Berry Crush in India: Rs. 150
Nivea Hydro Care Lip balm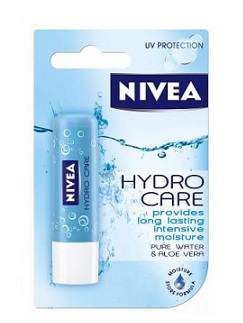 The Nivea Hydro Care Lip Balm comes with an exceptionally light formula that makes it a quick action, easily absorbable lip balm. It contains the mixture of jojoba oil, aloe vera and water in their purest form. This unique formula meets the natural hydration requirement of lips and thoroughly moisturizes dry lips. This allows for the quick healing of the damaged lips. It imparts a natural glossy effect .
Price of Nivea Hydro Care Lip Balm in India: Rs. 145
Lotus Herbals Lip Balm Raspberry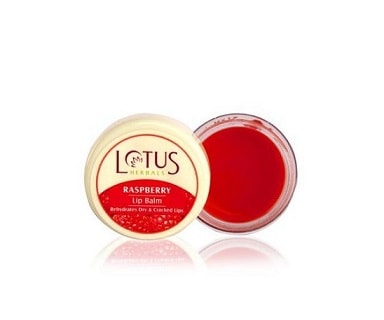 This Raspberry lip balm from Lotus Herbals offers rich, creamy, therapeutic care for your dry lips. It has an extremely smooth texture and the raspberry flavour is refreshing. Apply this lip balm to repair your chapped lips in no time. The active moisturizing ingredients in it, like the extracts of raspberry, jojoba oil, wheat germ oil, almond oil and honey thoroughly hydrates cracked lips and seals gaping fissures.
Price of Lotus Herbals Lip Balm Raspberry in India: Rs. 125
Himalaya Herbals Natural Intensive Lip Balm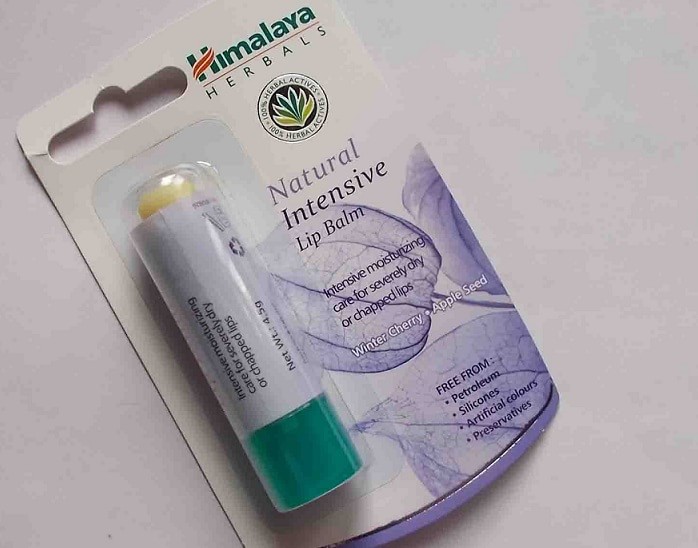 This Lip balm from Himalaya Herbals is a great solution, offering intensive, moisturizing, emollient care to your chapped lips. It's infused with potent moisturizing ingredients like olive oil, honey, almond oil, winter cherry, apple seed oil, cocoa butter. Almond oil is excellent at moisturizing. Olive oil too acts as an effective moisturizer and along with honey, and apple seed oil, the balm even promotes healing of the damaged skin. Winter cherry smoothens your lip's texture.
Price of Himalaya Herbals Natural Intensive Lip Balm in India: Rs. 75
Avon Naturals Lip Balm Strawberry: best tinted balm for dry lips

The lip balm from Avon Naturals has a pleasant strawberry flavor and a sober, light-pinkish tint and gives petal-soft lips quite magically. It's a non-sticky lip balm that does not cause any discomfort, and relieves you from the pain of dry lips. This lip balm locks in maximum hydration in your lips, and contains sunscreen to protect your lips from darkening.
Price of Avon Naturals Lip Balm Strawberry in India: Rs. 99
Vaseline Original Lip Therapy: best lip balm for dry lips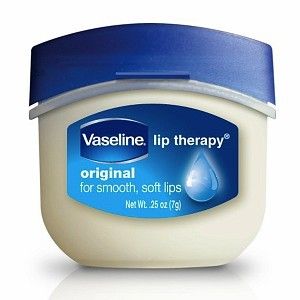 The therapeutic action of the Vaseline Original Lip Therapy offers healing of chapped lips. Its unique moisture-locking technology effectively alleviates lips dryness while healing cracks and damaged skin. It is enriched with a petroleum jelly that's triple purified and hence potent enough to soften your dry lips and bash aside all the pain and discomfort. This trusted brand provides hassle-free care for your lips without irritating them with colours or flavours.
Price of Vaseline Original Lip Therapy in India: Rs. 109
Neutrogena Lip Moisturizer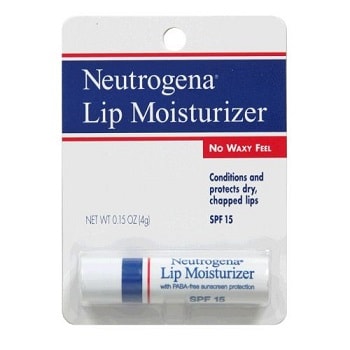 This lip balm from Neutrogena possesses a high content of mo isturizing agents like beewax, corn oil, and castor seed oil that soften chapped lips, soothing and healing the cracks and skin peeling issues around the lip areas. The bonus with this lip balm, is the SPF 15 (free off PABA) that goes great lengths to prevent lips from tanning.
Price of Neutrogena Lip Moisturizer in India: Rs. 90
VLCC Natural Sciences Lip Shield
This VLCC Lip Shield offers a non-waxy, but slightly glossy protective shield over your lips. Thus your lips are not exposed to the havoc played by the cold dry winds. The lip balm comes with a very light tint and with daily use it definitely yields soft and healed lips. It has an SPF 10 feature which prevents lips darkening on sun exposure in India.
Price of VLCC Natural Sciences Lip Shield: Rs. 95
So these are some of the top quality lip balms that can help you take best care of your delicate lips this winter. Try these top lips balms for dry lips and get petal soft truly kiss-able lips in no time!
Which is your favourite lip balm for dry and chapped lips? Share your reviews with us.