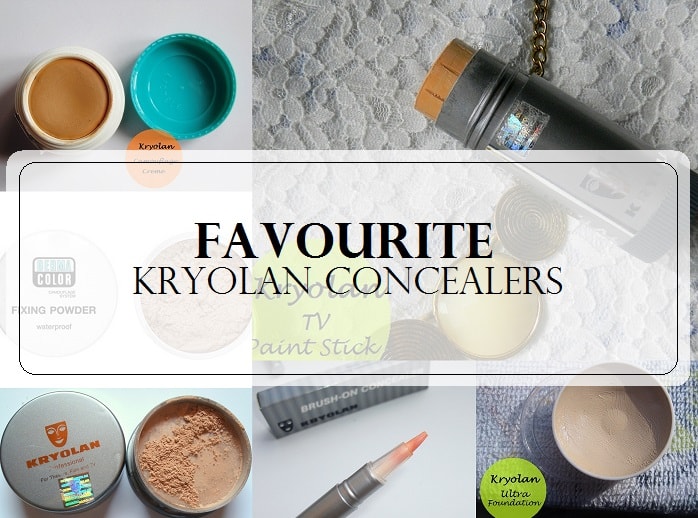 Kryolan is a renowned professional makeup brand which has been supplying the film, theater and television industries for over 70 years. Many makeup artists use Kryolan products and they have a range of over 16,000 high-quality makeup products and accessories. Kryolan is now available in India also but its presence is limited to the metro cities of Chennai, Mumbai & Delhi. Let's take a look at some of the best Kryolan products available in India for you to try out. Its their base makeup like foundation and concealer which sells mostly but they do have other top makeup products too. I'm listing down the price as well.
Kryolan has an exhaustive range of products with a huge pool of different shades & options to choose from. There is definitely a perfect product there for each woman's needs. However, the only issue is availability of these products. But if you are able to get your hands on any of the Kryolan products, then just go grab them.
List of Best Kryolan Makeup Products in India: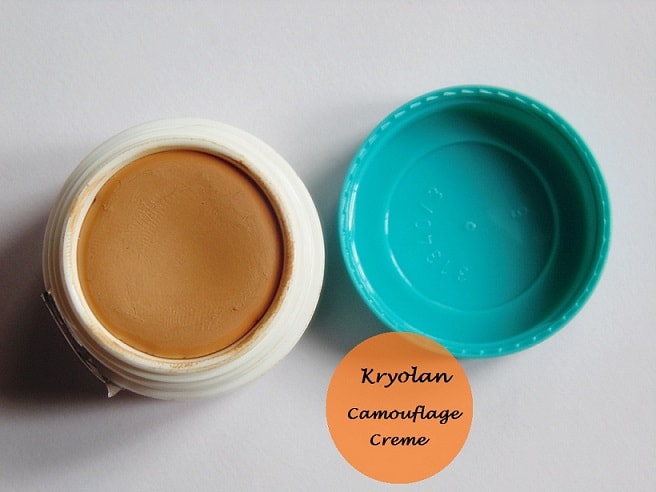 Kryolan claims that Dermacolor Camouflage Creme is an especially highly pigmented make-up which is designed to correct and cover skin d isfigurements, discolorations and tattoos. This range has a large number of shades to choose from. Since it is very important to pick the right color while choosing a concealer, so there is practically a perfect match for every skin tone. This concealer comes in a small white tub packaging & is travel friendly. It is thick & creamy in texture. However, when applied, it spreads evenly on the skin & is highly pigmented. It provides great coverage & conceals all types of marks, acne scars & dark circles. It is easy to blend & does not look cakey. A little goes a long way & it is priced economically at Rs 350 for 4 ml. This ia a value for money product & does what it claims. All in all, a great product to try out!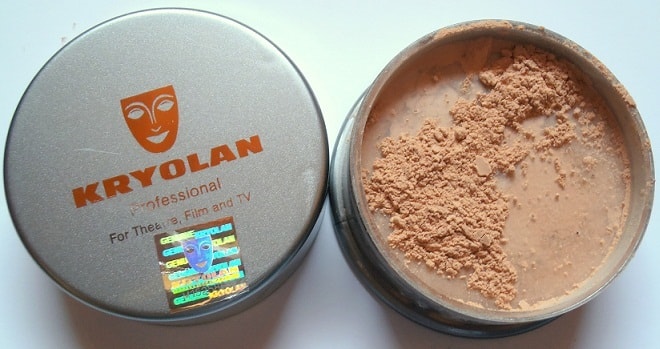 This powder by Kryolan is a fine milled powder & is very smooth in texture. There are a total of 14 different shades available & this particular shade TL14 has yellow undertones. The powder sets makeup efficiently & is especially a good pick for combination to oily skinned beauties. It helps control oil & gives a flawless look. It comes in a round tub & you need to pull open the lid to use the product which makes it difficult to carry around & at times, some product tends to get wasted as well. The quantity offered is huge. It is available in 20g, 60g and 500g tubs. So if you are buying for the first time, then preferably buy a smaller tub to try on. The 20 gm tub is priced at Rs 400.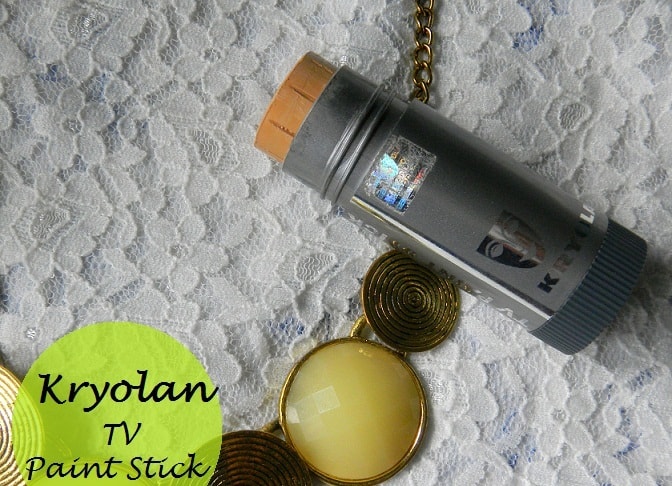 This is a cream-based foundation which comes in a twist-up stick form. It gives medium to high coverage & a little goes a long way. It has a decent staying power & provides a dewy finish to the skin. There is a wide color range available with 250 different shades to choose from. However, it does clog pores so it is ideal to use for special occasion. In case you wish to use it on a regular basis, then make sure to remove it completely at the end of the day to avoid breakouts. It is priced at Rs 1000 for 25 gm.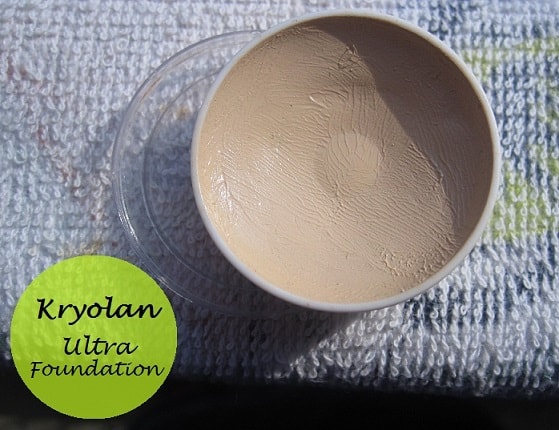 This is a cream foundation that provides medium to almost full coverage. It is best suited for ladies with dry to combination skin & gives a dewy finish. It is available in a wide range of more than 70 shades to pick from. The staying power is impressive & it lasts for about 6 hours. It covers blemishes, scars & pigmentation very well. However, it does not cover dark circles. So it is advisable to use a corrector first for those having heavy dark circles. Being a thick creamy foundation, it can be a little tricky to blend in order to avoid patchiness. Thus, it is ideal to blend it using a good foundation brush.  It is available in full sized packaging as well as refills. The refill is priced at Rs 300 for 3.5 gm while the 15 gm pack is available for Rs 900.
Kryolan Classsic Lipstick Range:
Kryolan has a huge variety of lipsticks with hundreds of different shades for each skin tone. These lipsticks come in a silver elegant bullet form & contain Vitamin E as well. They are well pigmented, easy to apply & have an impressive staying power. Some of these have a creamy texture while some provide a matte finish to the lips. There are different shades of red, pink & maroon. There are a variety of coral shades & nude hues as well. In fact, there are even some unique shades which are to the tones of black, purple & blue. The lipsticks have to be differentiated according the number as the shades have not been named. These are priced at Rs 300.  Those who love to try on new lipstick shades must definitely give these babies a try!
Kryolan Eyeshadow Primer:
The Kryolan eyeshadow primer comes in a blue colored tube form which is easy to use & is travel friendly as well. It has a smooth & non-sticky texture. It enhances the eyeshadow color & also helps it stay put in place for a long period of time. It has a matte finish & a little product goes a long way. It is priced at Rs 750 for 15ml.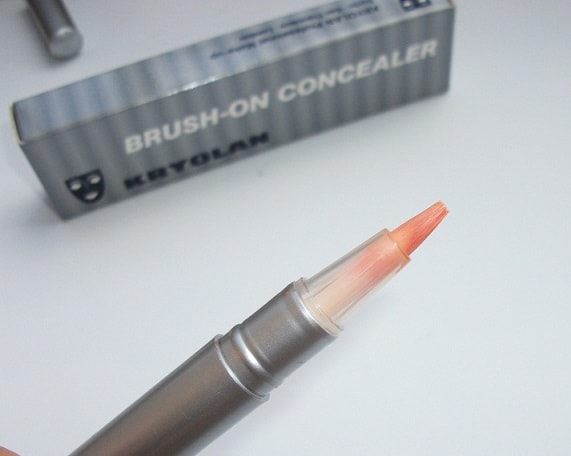 This concealer comes in a pen form with a rotating mechanism which makes it quite hygienic to use. It is especially meant for women with heavy and prominent dark circles. The concealer is orange in color & has a smooth & creamy texture. It blends easily & stays on for a long period of time. It is available for an affordable price of Rs 400.
Kryolan Metallique Eyeshadow: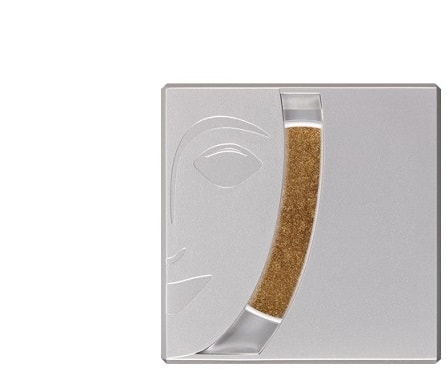 The Metallique range of eyeshadows by Kryolan is a creamy eye shadow with intense metallic pigments. It comes in a typical silver color pan & there are 8 gorgeous shades to choose from. The shades caramel, bronze & gold are really pretty colors which would suit Indian skin tones very well. They are very creamy in texture & highly pigmented. They glide very easily on the lids & blend like a dream. In addition, they do not crease & have an impressive staying power. A single eyeshadow pan is costs Rs 350.
Kryolan Blusher Shade R6:
This is a reddish pink blush by Kryolan. Although it might look stark red when first looked at, but it actually appears very natural when applied on the cheeks. It is quite pigmented & gives a healthy glow. It has a soft & smooth texture. However, it needs to be blended well to get a perfect finish. The staying power of this blush is around 5-6 hours which is pretty decent. It is priced at Rs 350.
Kryolan Derma Color Fixing Powder: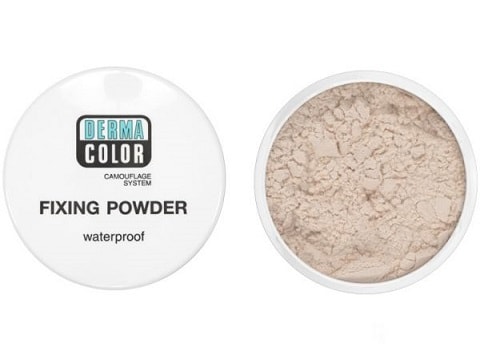 This comes in a simple white plastic tub with little holes on the lid. The powder is smooth & finely milled. It gives a matte finish & keeps oil at bay. It spreads easily on the skin & imparts a natural glow which does not look cakey. It is waterproof which is an added advantage. Priced at Rs 400 for 20 gm, the quantity offered is also pretty generous.
These are some of the best kryolan makeup products you can try if you are new to the brand. Keep the foundations for parties and photography as they are pretty high coverage.
By Contributor: Stuti
Read More:
Lakme 9 to 5 Weightless Mousse
Best Foundation Brushes in India
MAC Studio Finish Skin Corrector Pure Orange
Anti Dandruff Shampoos in India
Oriflame Skin Care Products for Oily Skin
Which is your favourite Kryolan Product? Share your reviews with us.