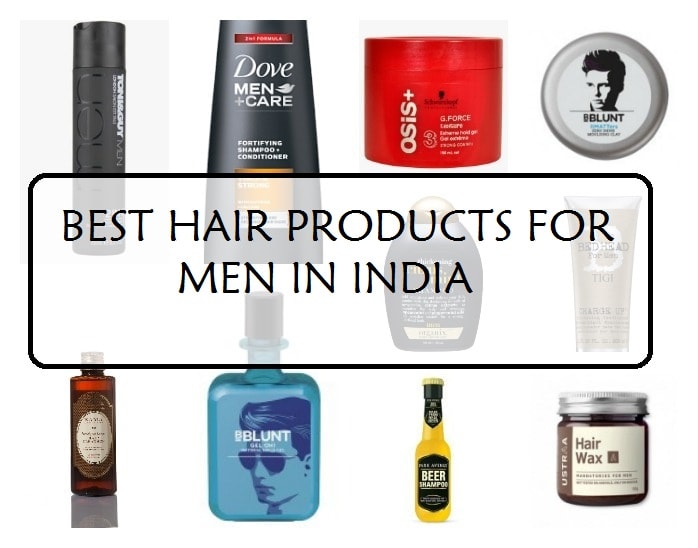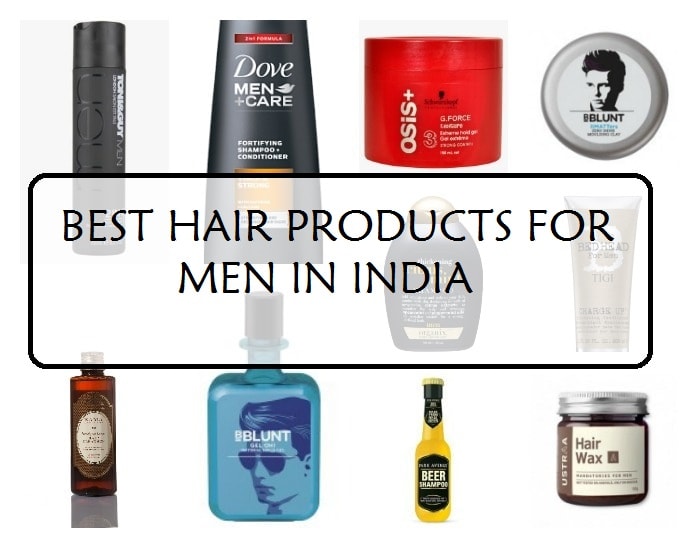 Top 10 Hair Care Products for Men In India with Reviews and Prices
Lets just say..men are blessed when it comes to hair care. I mean here i am ..bathing my hair every other day with a shampoo costing me 1/3rd of my salary and still having dull, lifeless limp hair, and there is my husband who uses some very very ordinary shampoo (the product should have the word "shampoo" on its label is how he buys it) and still boasts of shiny healthy black hair. Although times are changing. With the increasing pollution exposure and chemical laden products, men are facing hair fall, hair loss and early hair thinning these days. Brands are coming out with specially selected hair styling and hair care products for men keeping in mind their length, hair texture and quality like straight, long, frizzy or wavy. Here are the must have hair products for men including shampoos, conditioners, hair gels for styling, hair oils, etc which will make hair healthy, long, black and styled in a jiffy! While shampoo and conditioner should be used regularly, styling products and heat should be used only occasionally on the hair as they are chemical loaded and harm the hair in the long run.
As men wash their hair almost daily, it is very important to choose mild shampoos and other products as chemical laden products if used frequently can cause a lot of buildup. There is a myth that conditioners are more important than the shampoos as they are the last product we use in hair wash but it is wrong. All hair conditioners, whatever might their formula be, work on the same principle of providing a coating to the hair so that they remain frizz free and untangled. So the men's shampoo should be given prime importance while choosing the hair products for men
. Less chemicals with more natural ingredients should be preferred in the ingredients.
Top Ten Men's Hair Care Products:
1) Kama Ayurveda Himalayan Deodar Hair Cleanser:
Kama Ayurveda is one brand which makes absolutely natural products which ayurvedic ingredients and techniques. The shampoo is designed specifically for boys with SLS and paraben free composition and blended with essential oils from the Himalayan Deodar. It restricts hair fall and promotes hair growth. There is a conditioner in this range too. Kama products are completely chemical free so there is no build up even if the product is used daily.
Price: 1025 INR for 200 ml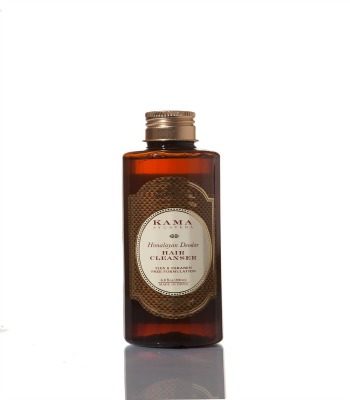 2) Dove Men Shampoo plus Conditioner:
Since it is a proven fact that men are not made for multitasking the whole idea of a separate shampoo and conditioner is vague to them. This dove men's shampoo is a shampoo and conditioner in one so that multiple products can be avoided. It is for thinning hair as it promotes hair thickness and strength. It contains caffeine which is proven to improve hair quality. It is not a launched product in India but is widely available on many shops which stock imported products. Dove is one of the best hair care brands if you want gentle products. In fact i also use regular dove shampoo and conditioner sometimes for regular uses.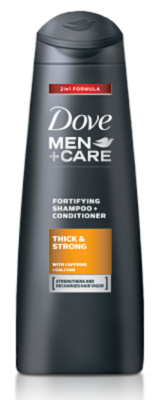 3) Park Avenue Beer Shampoo :
Man and Beer cannot be separated. Hence this shampoo launched by Park Avenue is a hit among men. I even know some women who swear by this shampoo. Beer is great for hair and brings shine and bounce to the limp hair. It cleans the hair effectively and is cheap too! The natural ingredient called silica in the beer helps in building the natural structure of the hair and brings volume and growth to the hair.
Price: 160 INR for 200 ml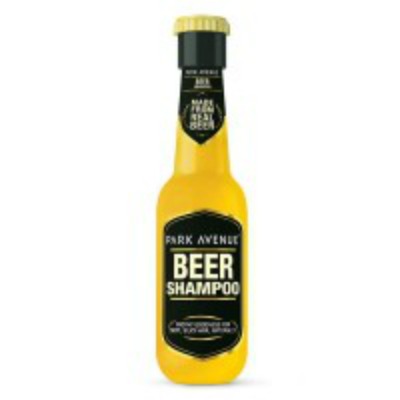 4) BBlunt It MATTers Moulding clay:
BBlunt makes really good hair products and inexpensive too. This styling product is made for texture and hold. It is zero shine which means it gives that matte look to the hair. It contains kaolin clay which gives that natural hold to the style. You can blow dry after wards for a fuller natural look.
Price: 225 INR for 80 gms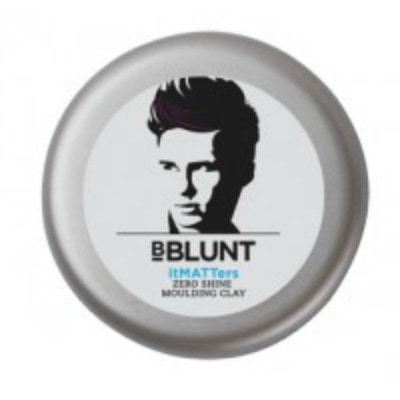 5) Ustraa Hair Wax :
Ustraa is a new brand which makes exceptional hair and beard products for guys. This hair wax made up of beeswax and coconut keeps your hair style the way you want it to be while the lavender oil helps in nourishing hair. Ustraa retails exclusively on online sites and makes great products for beard too. The hair products are made keeping in mind the hair type of men and that is why they work well. A top telling men's hair product in the Indian market.
Price: 299 INR for 100 gms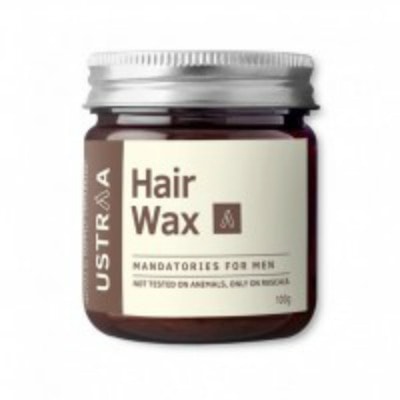 6) BBlunt Gel Oh –
This is another product from B.Blunt which is for gloss lovers. It is a styling gel for young boys which provides hold and gives a hair a minimal healthy shine. It is made up of hydra gel.
Price: 450 INR for 150 ml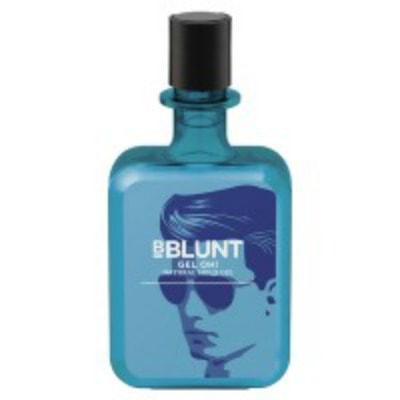 7) Tigi Bedhead for Men Clean Up Shampoo:
This is a daily cleanser for men by one of the best hair care brands in the market, TIGI. It is perfect to use daily as the shampoo is gentle on the scalp. There is a conditioner in this range too. TIGI is available in many upscale salons in India. It is famous for its styling products and is the official partner for many fashion shows etc.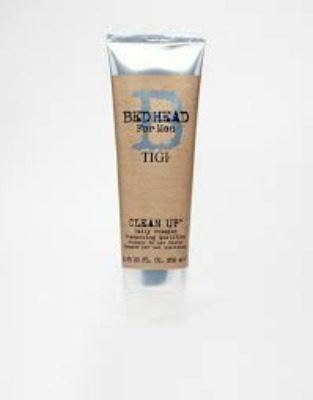 8) Organix Citrus Mint Shampoo:
This is from Organix which makes many ranges of Shampoos and conditioners suiting different hair needs. It is made of citrus and mint which make the hair healthy and fresh. It is sulphate and paraben free. Men who suffer from thinning hair or early baldness can use this shampoo. This has to be one of the best hair products for men.
Price: 674 INR for 385 ml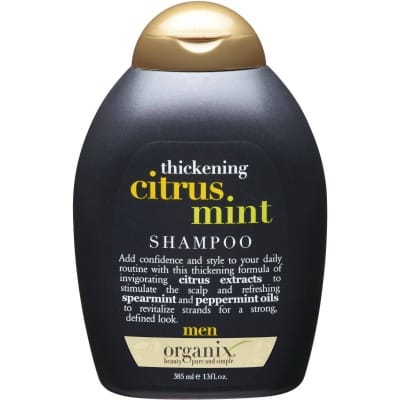 9) Schwarzkopf Osis+ G.Force texture extreme hold styling gel:
This is an extreme styling gel for guys who like a hold on their lives (wink). It gives a nice shine without looking greasy and the hold is strong. It does not flake like many gels do at the end of the day. BTW does anyone know how to pronounce this brand name correctly? My tongue just ties into a knot every time i do that. So i just say.."bhaiya vo wala dikhao!"
Price: 725 for 160 gms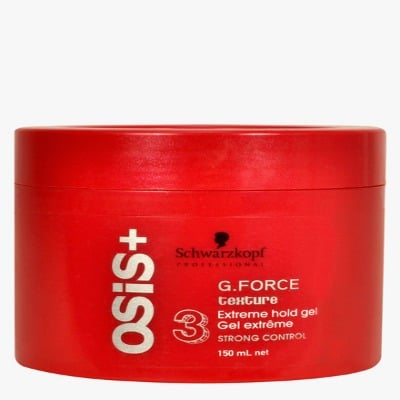 10) Toni & Guy Men 2-in-1 shampoo plus conditioner:
Toni & Guy is another great brand when it comes to quality hair care and this 2-in-1 shampoo plus conditioner is perfect for dandruff prone hair. It is a great men's shampoo for daily cleansing and leaves the hair squeaky clean. It soothes itchy scalp and prevent dandruff. Dandruff is a very stubborn problem during winters as the scalp becomes itchy and dry. those white flakes can be a huge cause of embarrassment and should be treated before it becomes chronic. It is advisable to use anti-dandruff shampoo at least thrice a month to keep dandruff in check.
Price: 800 INR for 250 ml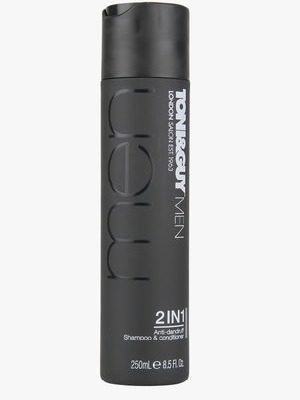 So this is the list of best hair products available in Indian market for men. There are other products which are really good and can be used by both men and women but these products are specifically designed for men. Try different combinations of shampoo and conditioner till you find the perfect one which works for your hair type. However, it is not advised to use same products for a really long time and should sometimes switch with a product which has different ingredients so that your hair get benefits of all ingredients.
Stress is the major reason behind early thinning of hair and baldness. So it is always better to be calm and keep stress at bay to avoid all these problems. Do you know any other great hair products which men around you love?
Read More:
Which is your favourite men's hair product? Share your reviews with us.