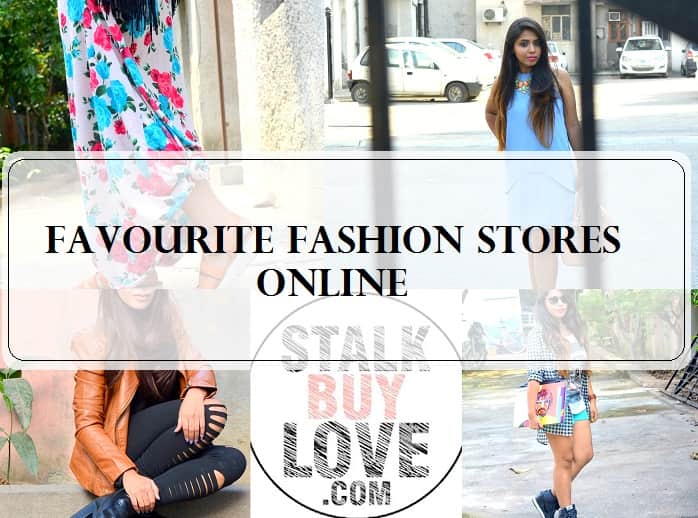 Top 10: Best Fashion Shopping Websites in India for Clothing, Accessories with COD
Just like newspaper ads, we see fashion shopping websites advertisements on every site we visit. They are all unique and different in their own ways and we at instantly drawn towards them. Taking a few minutes out of our lives, we decide to just give those shopping sites a sneak peek but before we know it, 45 minutes have passed, out cart is full with dresses, shoes, accessories, etc and the credit card companies are ringing us, begging us to stop! That's how addictive these online shopping stores are. Here are the top 10 online fashion shopping sites in India. Like a kid's video game, beautiful new items pop up from different categories and we know we NEED them!
And without even changing out of your jammies or behind closed door of our office, we shop our hearts out! The best part, they are delivered to our door steps with the frills of cash on delivery and free shipping! In a way these fashion websites have saved our boyfriends and husbands, won't you agree?
Most of the time when I visit a store physically, I come out disappointed because the collection is same as ever and I do not find what I am looking for. These online shopping websites are like a boon for us. With just a few clicks on buttons, our online shopping is complete. Every desired brand is under one roof and don't let me start on the offers and discounts! Feeling too lazy to go pick out a clothing or jewellery item for your best friend, girlfriend or sibling? Hey, it's just a few click away and you even get to enjoy your pizza! So here are the 10 best online fashion websites for you to explore:
List of Top Ten Fashion Clothing Websites in India:
1. Stalk Buy Love: for trendy dresses, tops, skirts and pants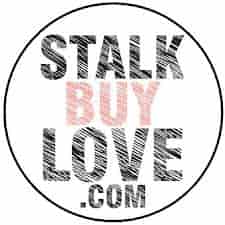 Stalk Buy Love is one of my favourite online shopping website. I was introduced to it by a friend who had bought several clothing items from here. I decided to give it a try and it immediately became my most sought out destination online for the trendiest of collection. The clothing line here is inspired by the fashion statements of 4 different cities, Paris, London, Berlin and Milan. The line of clothing here is very affordable and they often hold discount sales. Each and every design is unique and head turning. And their returns policy is amazing..been there and exchanged that!
2. Koovs.com: for both men and women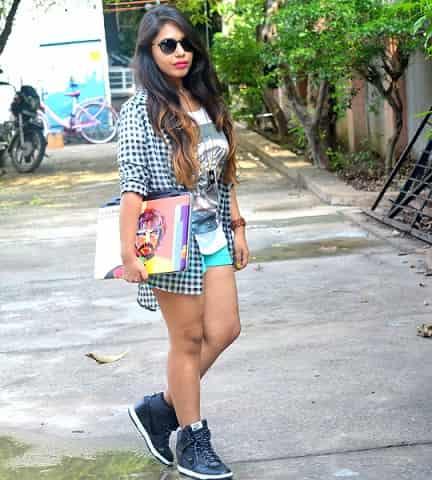 This site is the one stop website for all our fashion desires. Available for both men and women, Koovs provides us with wearable international runway and global street style inspired clothing lines. New products are launched every week and each one of them are one of a kind. Koovs is also the only Indian e-tailer which has collaborated with the biggest names in our global fashion industry. They often hold discounts and even offer free delivery for few products. Here is Anshita sporting the Nike dunks she got from Koovs.
3. Zovi.com: clothing and accessories for men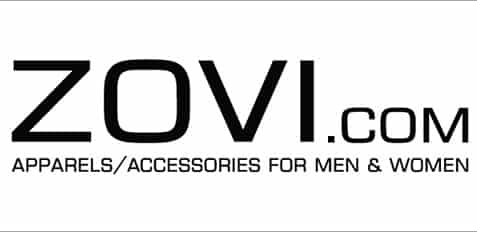 Most of the clothing line here is dedicated for men however there are 2 categories, Western and Winter wear for women available here. If you girls out here plan on shopping for your man, you can check this fashion site out as the prices are very reasonable and there is a vast variety of products to pick from. Footwear, Apparels such as shirts, jeans, tees and many more, you can take your pick!
4. Jabong.com: for global and designer brands in India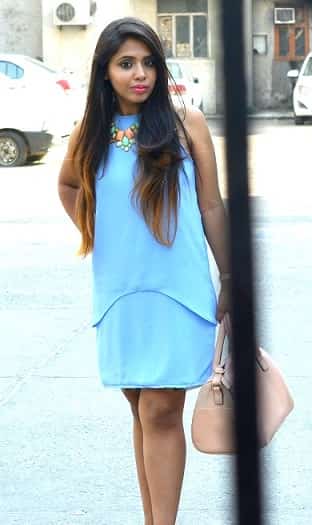 Discover new fashion every week here at Jabong with the best of brands such as Vero Moda, U.S. Polo Assn, Lee, Dorothy Perkins and many more. Jabong is also one of those fashion websites which hold a regular sale to satisfy the fashion need of men, women and children alike. Besides clothing, they also sell footwear, accessories and jewellery. They have those amazing international brands which currently do not even have stores in India. Here is Anshita sporting a pastel look shopped head to toe from Jabong. The dress is from Femella and the handbag is from New Look. Undoubtedly one of the best websites to shop for fashion in India.
5. Amazon.in: for free shipping and cash on delivery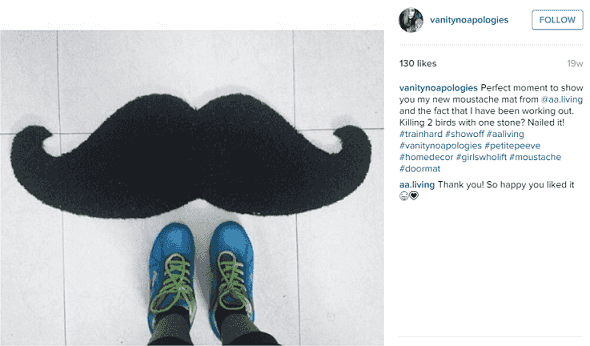 Amazon aims to be Earth's most consumer centric center where a customer can find anything their heart desires. They provide the customers a vast collection with low prices and reliable and fast delivery. Besides their huge clothing collection for men, women and ids, they also sell books, accessories, footwear, movies, electronic devices and many more. This is a one stop online website for practically anything. Their clothing collection consists of the much wanted brands such as Puma, Steve Madden, Vero Moda, Forever 21 and many more. Anshita regularly shops her for her gym wear from here. These running shoes are from Fila.
6. Flipkart.com: for ethnic clothing for men, women , kids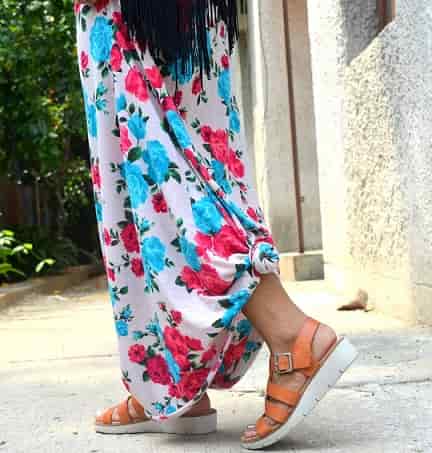 Also available as a mobile app, Flipkart is the e-destination for ethnic clothing. Not just for women but for men and children. It was founded in 2007 by Sachin Bansal and Binny Bansal. They regularly hold great discounts and have a very large collection of clothing, footwear and accessory line to pick from. They have several big name company products under that small little roof. Anshita is sporting the Naturalizer sandals with a maxi dress here.
7. Abof.com: for casual and trendy wear online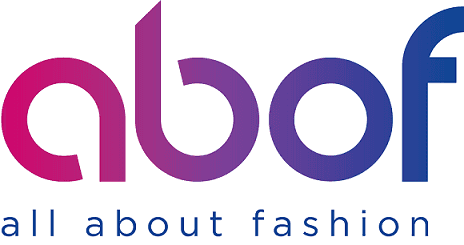 Their western wear collection is so trendy and chic that you can't help but over fill your cart. Their website also is very appealing and attractive. My personal favourite is their latest Hues Of Spring collection which has the loveliest and brightest line of ethnic and casual wear and is also very affordable.
8. Fashionara.com: for fashion shopping online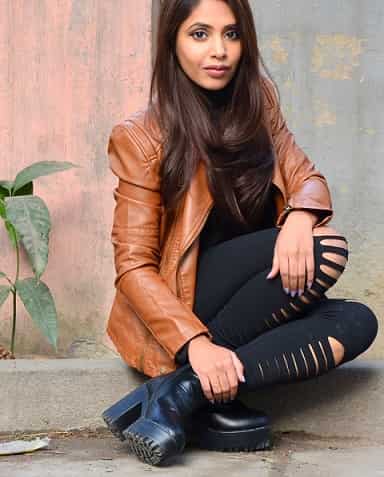 Just as the name suggests, this shopping site is all about fashion and the latest trends. Their catalogue consists of both domestic and international brands for women, men and children. They bring us huge brands such as Calvin Klien, Van Heusen, Allen Solly, Benetton, Kenneth Cole in a much affordable price. Not only those, there are several other fashion brands from Australia, Spain and Turkey under their catalogue. Anshita is sporting the Youshine ripped leggings available here.
9. Fashion and You: for the best discounted items online
They have one of the best collection of fashion products under them. It is very stylish and chic. Clothing is available for men, women and children. Besides clothing and accessories, they also offer home and living products on their website.
10. YepMe.com: For ethnic wear for men and women
Divided into specific categories, fashion is made easier for you under YepMe.com. Their fashion collection is fresh, affordable and timeless! Its the best of fashion for a new you everyday! Also they have got shahrukh khan on board as their brand ambassador!
Most of these shopping websites offer free shipping and cash on delivery over a min limit which is kept very low. There are plenty more small scale shops and shopping websites which were previously only Instagram and facebook stores. If you a want a list on those then do let us know and I would be happy to oblige.
By Contributor: Ananya
Which is your favourite website for fashion shopping? Share your reviews with us.