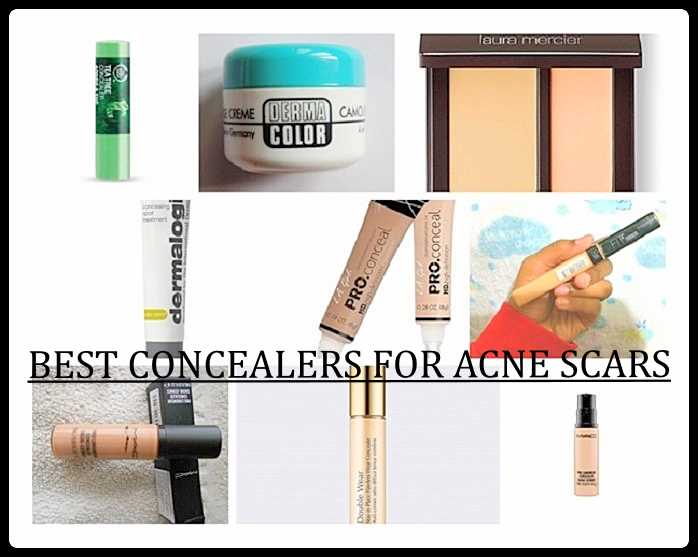 Top 10: Best Concealers to Coverup Acne Scars with Reviews and Prices
As if oily skin and acne itself was not a big enough pain in our lives, acne scars add to the woes. If you have suffered from acne and gotten rid of the bumps, chances are that you might be on the lookout for a good concealer for hiding acne scarring. Acne as we all know it can happen at any age, and can last for a long time and leave behind spots and blemishes which can make you conscious of your appearance. Acne scars are definitely curable and there are many home made remedies as well as medication which can clear the scarring, but it can take a long time to heal. So, in case you suffer from acne and your skin is prone to scarring, apart from investing in skin care products to eradicate the pimples and the blemishes, you must invest in a good concealer. Here are the must have concealers which can help you hide and cover your acne scars and photoshop your skin in a matter of minutes.
So while you are trying to get rid of acne marks and spots permanently, in order to look polished and presentable, you could cover the scars with makeup. Concealer is your best friend when dealing with scars as they are heavily pigmented, (much more than foundations) and have the ability to cover the blemishes in such a way that it looks as if the spot was never there.
List of Ten Favourite Concealers Perfect for Hiding Acne Scars: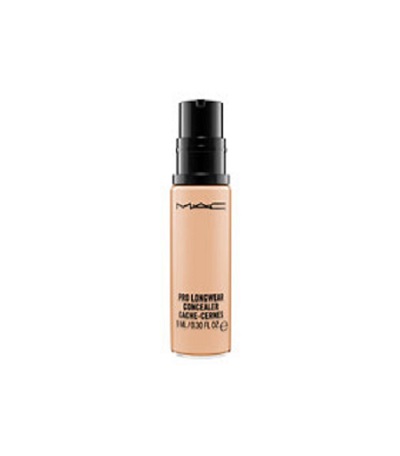 If you are someone who suffers from oily skin and your concealer absolutely refuses to stay in place, this is the perfect concealer for you. Not only is the Mac pro longwear concealer great for covering any pigmentation on the face such as dark circles but it covers acne marks like a dream. Yes, it is pocket pinching, but a little goes a very long way with this one; and if you set it with a compact, chances are you will not need to touch up later in the day unless your skin converts itself into a grease ball in a couple of hours. VNA has a review on it. Price: Rs.1900
2. Estee Lauder Double wear stay-in-place flawless concealer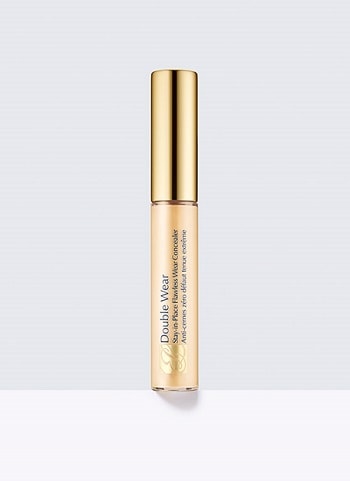 If you have used the Estee Lauder double wear foundation (review here), you will know what I am talking about when I say that this concealer may cost you a bomb, but is every penny worth the money. It is a very lightweight formula which is very blendable and has a buildable medium coverage. To add to that, it is water resistant, transfer resistant, and oil free! What's not to love? Plus, it comes in a variety of shades (10 shades) and you do not need a ton of product to hide your acne scars. Price: Rs 2100.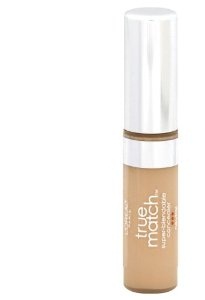 This is my personal favorite, ride or die concealer. In case you are on the lookout for a good concealer from the drugstore brands in India, this is the one for you. Priced at Rs 945, it is pretty darn good for what you pay. Do not go by it's petite size, it is a powerhouse performer because it is a buildable concealer, which not only covers the redness of the acne but also the bluish hues of the scars, once they start drying up. It is easily blendable and you can pat it down with your fingers to cover individual spots as very as heavily scarred areas, where the acne previously appeared in clusters.
It does not cake up, but oily skin girls may need to touch up once in a while to make sure that no scars are peeking through and you are left with beautified skin. At present, it has a limited shade range of only 3 colours in India, but the majority of Indian skin tones will be able to use it without it looking inharmonious with their skin colour. Price: Rs 945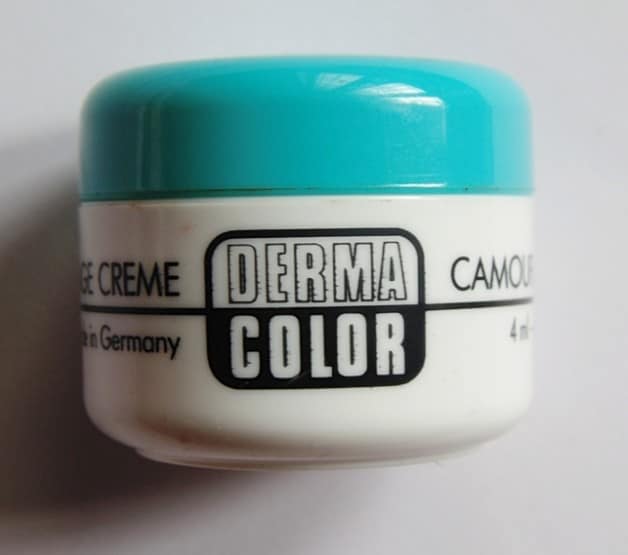 If you are on a budget this Kryolan concealer is the one for you. It comes in a 4 gm jar but since you require a minuscule amount to cover the heaviest of scarring, it is going to last you for years! Priced at Rs 350, the Kryolan camouflage crème can cover all kinds of pigmentation on the skin and help it in looking even toned. Moreover, it is available in a plethora of shades so you can pick and choose something which is ideal for your skin tone. Mind you, over-application of this product can make the skin look cakey, and in case you have dry skin then it can accentuate your dry patches so be sure to moisturize prior to the application of this product. Read its detailed review here on VNA to see how to apply it. /undoubtedly the best drugstore concealer for acne coverage. Price: Rs 350
4. Revlon photo ready concealer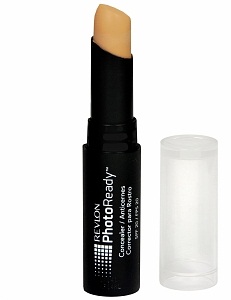 If you are someone who does not like liquid concealers, then this stick concealer can be a great option for you because it is a quick and hassle-free way to photoshop your skin and blur acne scars. It is fragrance and oil free, plus it won't burn a hole in your pocket. Though there are six shades available in this range, you might have to ponder on which will be the ideal shade for you; it has shades for both fair and deep skin. Price: Rs 850
5. The body shop tea tree concealer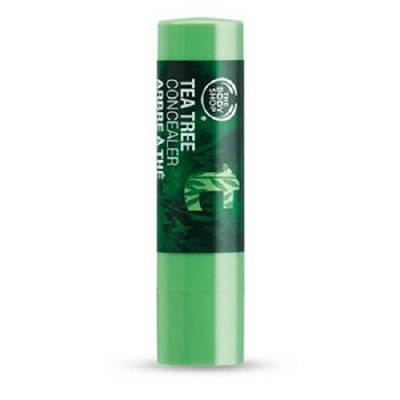 This concealer from the body shop is an excellent product to cover acne scarring for all those who are always on the go! If you have a busy schedule or you prefer sleeping till a little late and do your makeup in the car, this is a handy little product which is easy to use. If you are a beginner at makeup and wish to concealer acne blemishes this can be an excellent product. The downside to this concealer is that it comes in two shades, which can be limited, considering the fact that it cannot cater to the diverse spectrum of skin tones.
In case you can find your right shade consider yourself lucky because the concealer not only corrects scarring but also helps in treating the scars because it contains tea-tree oil which is a potent cure for acne and blemishes. Price: Rs 650
6. Vichy Dermablend corrector stick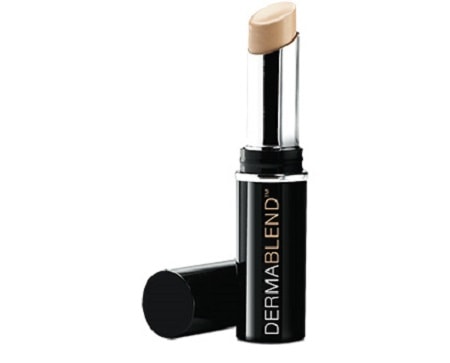 If it is Vichy, you know it is going to suit the most sensitive of skins. This one pretty much covers anything and everything. The concealer is especially formulated for acne scarring and hyperpigmentation. It lasts for the longest time and makeup artists cover tattoos with it so you know that your scars won't peek through if you use this one. In case you are allergic to cosmetic products from regular lines, try this one, because it is known to be nice to irritated skin. It is very pigmented and a little goes a very long way, one tube will last you for the longest time so it is definitely worth the money. Price: Rs 2100
Another favorite in my vanity, this one is for those of you who do not have very heavy acne scarring. If you have blemishes and zits on the face, but nothing too major the Maybelline fit me is a pocket-friendly option which is sure to cover up marks. Since it is a creamy formula, it does need to be set with a powder so that it stays in place for a long time. It has a strong yellow tone which eradicates the reddish-blue acne scars. The problem, however, is that the shades are limited and therefore not everyone will be able to enjoy it. Price Rs 500
8. Laura Mercier secret camouflage crème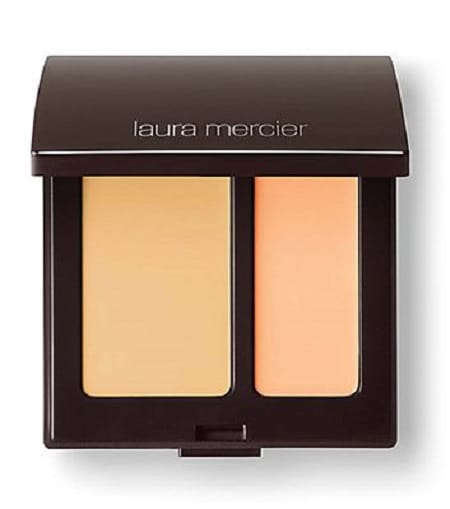 This is a favorite of celebrity makeup artists since years; they use this concealer to cover up everything. It is a cream concealer which can get dry so moisturize your skin properly. It has two shades on the pan so you can easily mix two shades and come up with the perfect tone to cover your acne scars so that it looks natural and eradicates the redness from the skin. It comes in a variety of colours and undertones. Another top selling coverup for acne scars worldwide. Price: Rs 2700
9. LA girl pro concealer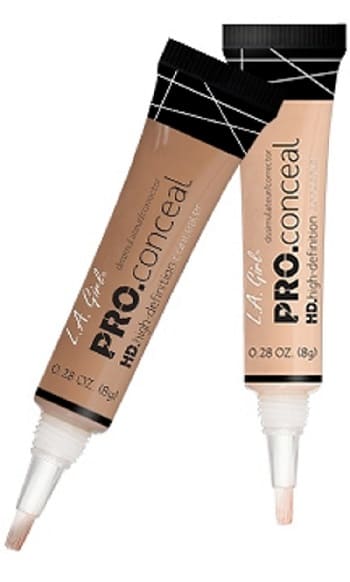 These concealers have found a permanent place in a number of makeup artist kits because they are super pigmented, give full coverage, look flawless and cover up acne scars and blemishes in a jiffy. If you are someone who is on a budget but wants a no-nonsense concealer which completely covers up pimples and related blemishes, this is the one for you. Plus, it is available in a plethora of shades and you can find color correctors in this range as well. So you can get hold of the green corrector which counteracts the redness of the acne scars and then go ahead with the concealer from the same line. Though this one is not available at the store, you can purchase them online with the price ranging anywhere between Rs 650 to Rs 850. One of the best selling concealers to cover acne.
10. Dermalogica concealing spot treatment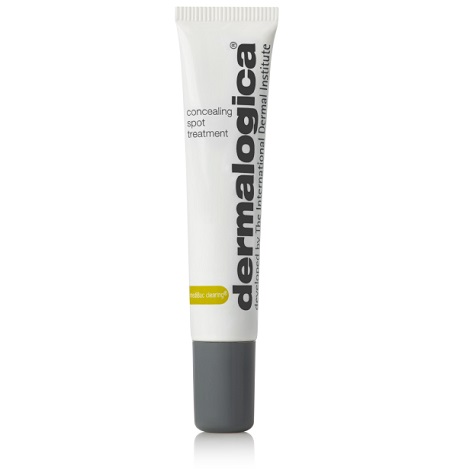 Dermalogica is a very fine pharmacy brand which combines skin care and makeup, to come up with some brilliant cosmetics. This concealer not only covers the marks and the pimples but at the same time contain elements which correct and cure the pigmentation just as a skin care product would do; twice as good! So you do not have to worry about irritating your acne by applying makeup on it because this product will take care of the coverage as well as the treatment. Price: Rs 2695
So now that you have so many options to choose from, just go ahead and cover those pesky acne scars and put your best face forward. Also, if you guys have tried something which has worked wonders in concealing your scars do let us know in the comments below!
Read More:
Which is your favourite acne concealer? Share your reviews with us.