Top 10: Best Colorbar Products Available In India with Reviews, Price List
So for today's post I will review some of my favorite Colorbar products. The thing with this cosmetics brand is that , even though being drugstore, they tend to have relatively higher price ranges than say Maybelline or Lakme, but their quality in turn is much better and comparable to MAC and L'oreal makeup products. Colorbar has been my favorite Indian brand for a long time now, and i happen to own all the products that i'm mentioning in my list of top 10 colorbar makeup products in India, along with dozens more. The brand also offers a membership wherein you can collect 5% of your purchases as points and redeem them later, along with getting information regarding the newer launches beforehand and exclusive assistance at the stores and counters. So now that I've bickered on about Colorbar, let's read on to my must haves!
List of Top Ten Colorbar Products in India: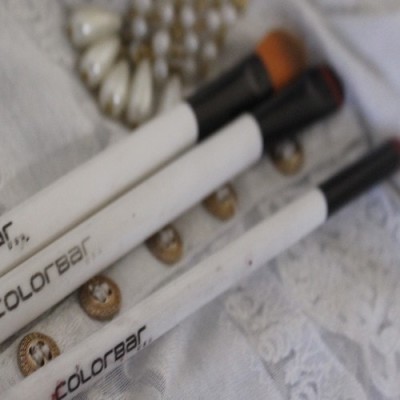 These Basic brushes are an essential in any girl's kit. They retail at just Rs 550 for 3 brushes and are pretty impressive in quality. (The brushes can also be bought separately) I've had mine for over 2 years now and they've held up very well. They now have 2 ranges for brushes, the professional and the basic. Their basic eye makeup brushes are pretty well made , with synthetic bristles, so if you don't want to spend a fortune they're a great item to pick up. And if you're very much into good quality brushes and don't mind shelling out a little extra cash, colorbar professional range just might be for you (also, the brushes in the professional range have natural bristles ). The colorbar kit comes with 3 brushes : The Smudge Brush for smudging out your kohl and eyeliner and running shadow under the lash line, The Slanted Top Brush for filling in your eyebrows and applying eye shadow finely and The Flat Applicator Brush for all-over-the-lid application of eye shadow and pigments.  What i feel this kit lacks though is a blending brush, which can be bought separately for Rs.250.
2. The Colorbar Professional Range Brushes :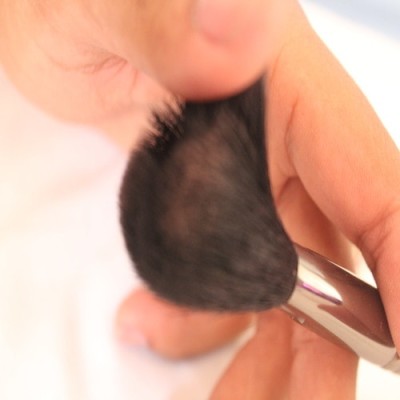 This range as i mentioned has natural hair bristles , and are a step up from the basic synthetic brush range. They are a little pricey. I bought the colorbar Blush Brush
recently and plan on expanding that collection soon, and i
shelled out Rs. 1500
for it. The brushes wash well and are very soft, the application is very smooth as well, and from what i can tell, we have a real winner here. In total, the range carries any brush you can think of besides a fan brush i think, and the next time you're at colorbar store you ought to give this a thought since it is only a one-time-investment.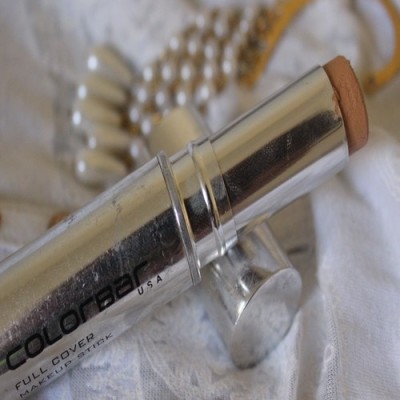 This colorbar foundation right here, is the whole reason i'm addicted to colorbar. It is such a perfect match for my skin in the shade : warm beige , and the SA did so well at not doing the whole "you'll look fairer if you get a lighter shade" routine that i was smitten with the Indian brand from then on. I've already raved a lot about it in my list of favoutite stick foundations in India list, but here we go again! It's got medium coverage which can be slightly built up, it comes in a variety of shades to match just about anyone, it sets beautifully with the Loreal infallible compact lasting very long and giving the skin a radiant and pore-less finish, it's all in all, the perfect , practical stick foundation. It retails at Rs. 625. A sure entry to the top colorbar makeup products list.
4. The Colorbar Take Me As I Am Lip Pencils :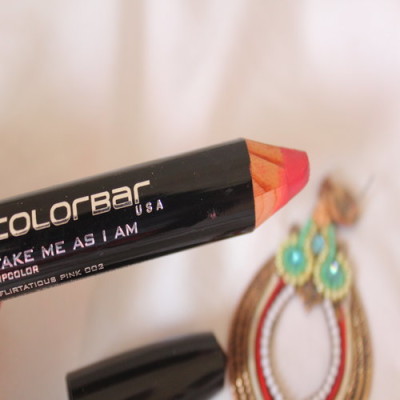 The Jumbo lip pencil from colorbar , is a recent favorite of mine. I picked it up a while ago and with one swipe i was in love! The color i got was Flirtatious Pink 002, and it's a beautiful Pink with a hint of orange to it. It's the perfect summer shade that i got in preparation for the vibrant new season, and i am oh so in love! The texture of the colorbar lipstick is creamy and smooth, the pigment is bang on, the shade selection is very wearable, the lasting power is pretty decent (about 4 hours) and all in all, it's a great product. The only downside is that it can be slightly drying to your lips if you already happen to have chapped lips, but i'll make the compromise and use balm underneath for this product. It's a little pricey and retails at Rs.900 for 3.9 grams of product which is pretty standard, and it comes with a complimentary jumbo sharpener (since it's humongous and it's impossible to find a sharpener for it on the market!). One of the best colorbar lipsticks in India.
5. The Colorbar Kiss Proof Lip stain :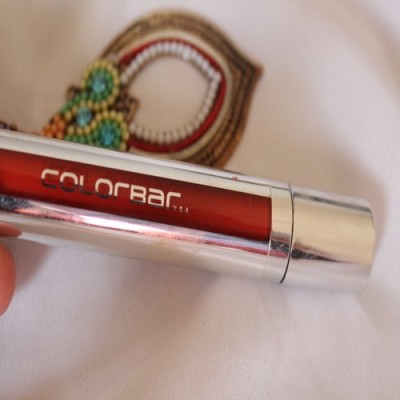 I was in love with the first swatch. I was a little apprehensive to get a liquid lipstick since i'm not the biggest fan in terms of the formula but the shade Rustic (008), i had to get! It's this warm , vibrant brick based orange, which is the perfect balance between bright and lively and still subtle enough to wear everyday. There's something about this colorbar liquid lipstick, it makes your skin look infinitely better : NOT KIDDING! Also, we need to have a hallelujah moment for the colorbar liquid lipstick formula because it's exactly as the SA told me, it's kiss-proof (wink!), It's smooth and richly pigmented, It's non-drying on the lips and it won't come off until you want it to. It's a little expensive , marking at Rs. 900 but so worth the price! One downside, even though it'll last a whole working day, it won't last a greasy meal. The best liquid lipstick in India.
6. The Colourbar Cheek-illusion Blush :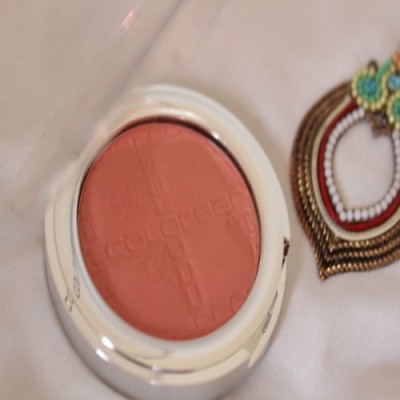 I have to get the word out about these colorbar blushes ! They are amazing! I have 3 shades, a bronze-orange, a peachy pink and a bright pink, and they all are beautiful on the cheeks. The shades aren't as scary as the names suggest, and my favorite of the bunch, peachy pink is a muted pink shade that's somewhat similar to the maybelline cheeky glow creamy cinnamon , but better. The reflects in the formula make sure to give your cheeks a lovely sheen without being glittery, and the pigment is smooth and finely milled so that it blends perfectly. The formula of the colorbar blushes is also good with longevity. I put on my blush in the morning around 7 , and mind you it's a muted shade and 2 windy activa rides and hours of errands later, it was going strong. In fact, if you were to only get one thing from colorbar i would suggest you get the blushes in the shades Rosey-Peach or Bronzing Glaze . It retails at Rs.675. One of the best makeup products from colorbar.
7. The Colorbar All-Day waterproof Shadow Stick :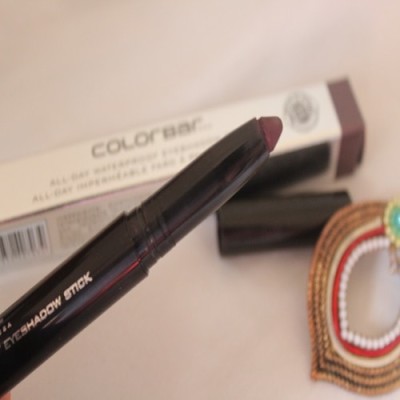 I have it in the shade, Mulberry (013) and i'll tell you why this is the one i chose to get. Out of all the colorbar eyeshadows i swatched, this was the most unique shade i could point out. They have glitters and mattes, with the mattes being marketed in electric and nude colors. I am yet to find the exact dupe for this colorbar eyeshadow stick and it's seeming more difficult than i anticipated. It's a brown based Egg-plant color , that's also dusty in terms of it's hue. The formula is the smoothest I've ever felt and blends out beautifully with your fingers, unfortunately, not so beautifully with a brush , and lasts all day. The pigmentation is there, but it's not as opaque as i would like it. It's more of a wash of color, and honestly, it's worked out well for me so far. As for the waterproof remark, unfortunately it's false but i don't plan on going scuba diving with eye shadow on any time soon. The colorbar packaging is beautiful and it also has a sharpener attached at the back in case you want a fine tip for any precise application. I also find running it under your lash line instead of black to be a much more subtle way to get definition without the crisp black line . It retails at Rs. 850.
8. The Colorbar Just Smoky Kajal :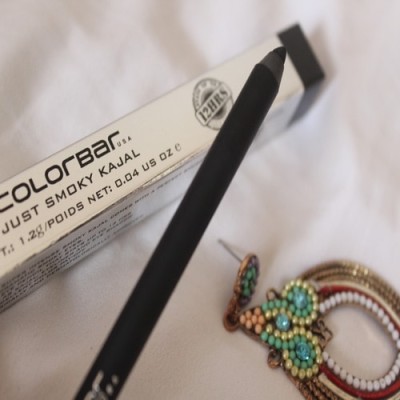 I am yet to find a formula that is as creamy as smudge proof and as long lasting as this. The only downside is the price , since i tend to go through my kajals really fast. It retails at Rs. 650, and i have the colorbar kajal in the shade 001, Just Black. They also have it in an array of colors. I don't really have a lot to say about it other than the fact that it's all of the above mentioned and so richly pigmented that i don't have to go over it more than twice to get my jet-black deeply kohl-ed eye look. It also looks beautiful smoked out just at the corners of your lids , with the smudger side of the kajal. One of the must have products from colorbar.
9. The Colorbar Ultimate 8 Hour Stay Lipsticks :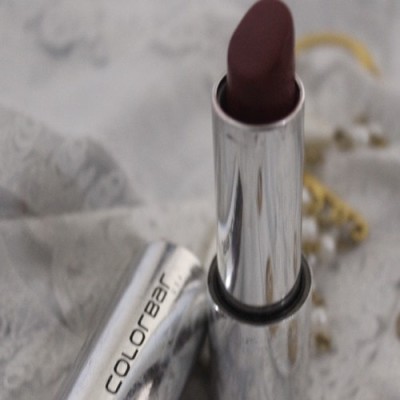 I am also a fan of colorbar velvet matte lipsticks, but these newly launched ones are amazing as well. Here's the reason, there is no formula like this! It goes on like it's gel based or something, and stays on like it's a MAC matte. I have the colorbar lipstick in the shade Brown wave, which , as the name gives away is a brown , with a hint of red in it. I don't wear it as it is but rather sheer it out and wear it as a nude, or use it with my pinks as an additive to make the kylie jenner-esque lip shade. It's richly pigmented, smooth, beautiful in terms of the finish and formula and it lasts pretty long. Only down side to this colorbar product is that it isn't totally transfer-proof. It retails at Rs. 900 and the shade range is varied, and worth a swatch! Another one of the colorbar best sellers in India.
10. The Colorbar Eye Liner in Black :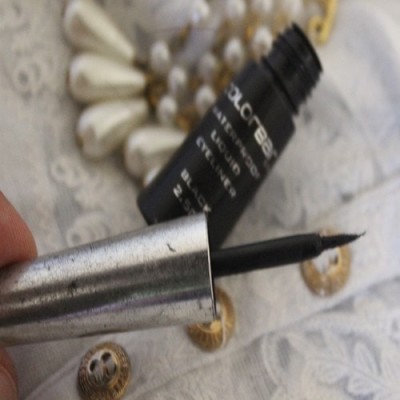 I saved the best colorbar product for the last! The colorbar eyeliner in black is my Holy grail eyeliner , atleast when it comes to liquids . It retails at Rs. 350, making it the cheapest thing in the must haves list . It has a felt tip applicator that you dip into the product, and the shape of the tip is fool-proof. If you're a beginner, start with this and you'll be doing cat-eyes in no time! The pigmentation is bang on, the longevity is unbelievable, it's waterproof, smudge-proof, all of that jazz and hey! It's only 350 bucks and one tube will last you months on months.
Although these weren't on the the list, here's a few of my other must have colorbar products:
colorbar Eye lash Curler
colorbar Velvet Matte lipsticks
colorbar Makeup sponges
colorbar Nail enamels
colorbar Lip Glosses
Read More:
Which is your favourite colorbar product in India? Share your reviews with us.