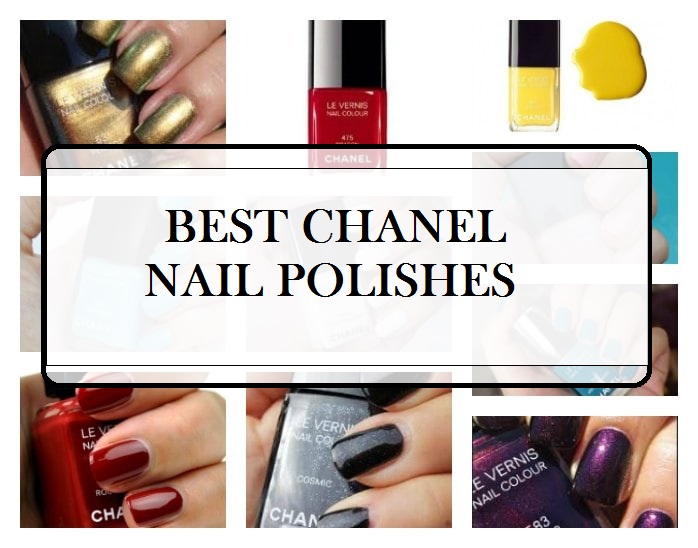 Top 10: Best Chanel Nail Polish Colors in India with Dupes
Chanel is one luxury makeup brand in India. Be it the lipsticks or the nail polishes, the products define class and luxury. While there are so many good drugstore brands for nail polishes, indulging in such luxurious nail paints once in a while feels good. Chanel nail polishes come in unique colours and the exquisite finish sets them apart from regular drugstore nail polishes. The lasting power is also quite impressive and they dry fast. So here is the list of top 10 Chanel nail polishes which are bestsellers from the brand's nail polish range.
Chanel nail polishes cost $28 each which comes to approximately 1800 INR per nail polish which is expensive but these shades are totally worth it when you want to splurge. I have listed the shades which are difficult to find in other brands and are unique in terms of finish and textures.
List of Top Ten Luxury Nail Polish Colors by Chanel
1. Chanel Mimosa- Sunny yellow for the summers
A perfect shade for sunny beach vacations, this bright sunshine yellow nail polish is a sure shot way to lift up your spirits. It contains golden micro shimmers which reflect light. The finish is opaque and 2 coats give an even finish. This nail shade is perfect for the upcoming summers. Pair the nail polish up with a denim and white top and you are good to go!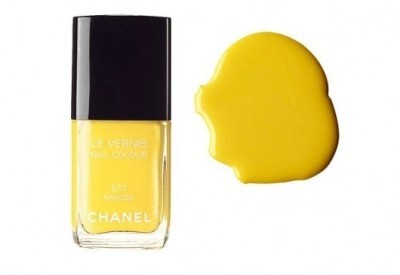 2. Chanel Peridot- Greenish gold for the diva
This is a metallic greenish gold nail shade with duo chrome shimmer. It almost looks blackish gold in the bottle but translates into a gold green shimmery shade on the nails. It is a sheer nail color compared to other finishes but gives an opaque finish in 2 coats. A perfect enamel for the classy Goth look. Pair it up with a Little black dress and be the life of the party.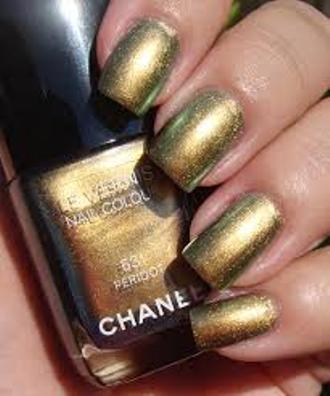 3. Chanel Coco Blue- Pastel blue for the beach party
This is a light sunny sky blue pastel nail shade. It lifts up the mood and is great for beaches or summer vacations. It also has tiny white micro shimmers which make the nail color seem even brighter than it already is. It gives opaque colour in 2 coats. Since it is a pastel nail polish, it might show streaks if not applied properly. Pair it with a white flowy maxi and thongs!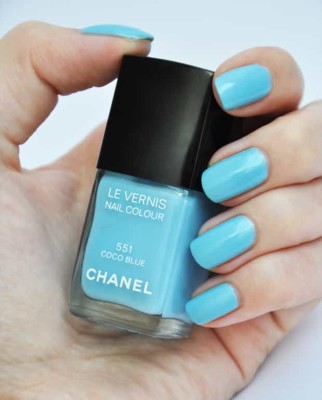 4. Chanel Eastern Lights- Creamy white for French manicures
Eastern lights is an opaque white nail shade with cream finish. Good white nail polishes are very difficult to find and this one is one of the best white nail polish in the world. This shade is difficult to pull off but can also be used for French manicures. It is a glossy finish nail polish so there is no need for a top coat. Maybelline color show porcelain party is similar. Wear it with a French manicure.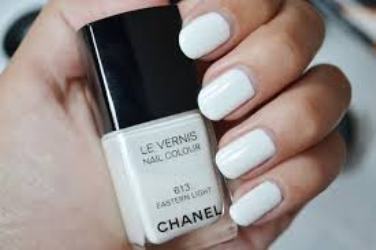 5. Chanel Lotus Rouge- Burgundy wine for fall
Lotus Rouge is a gorgeous wine nail color for those sophisticated romantic dates and classy dinners. It is a cream nail polish and gives opaque colour in two coats. Burgundy nail paints look great on fair Indian skin tones and are the right shades for fall/ winter 2016. Ladies who feel that red nail polishes are a bit stark can ease into the trend with wine shades. Wear it with a dress and high heels to be a headturner!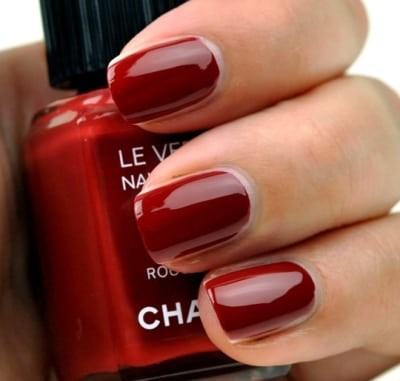 6. Chanel Mediterranee- Ocean blue for the vacations
Mediterranee is a warm ocean blue nail polish with green tint. Just like the name, it is a summer shade perfect for beaches. The finish is cream with opaque finish is 1 coat. The staying power of this nail lacquer is impeccable with 7 days of wear with minor chipping at the edges. Not an easy nail color to pull off but perfect for when you are on the beach sipping mojitos. Maybelline color show Blueberry Ice is a similar dupe.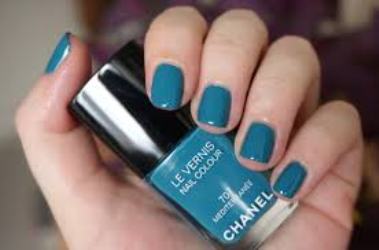 7. Chanel Beige Rose- baby pink nude for work
Since i am a lover of nude makeup, a nude nail polish had to be featured in this list. Beige rose is a sheer baby pink shade. French manicures with beige rose on the nails and eastern lights on the tips would be such a gorgeous combination. It is a sheer finish so 3 coats are required to get even finish. It is a perfect nail color for office wear. It gives a very clean look to the hands. Another great nude nail enamel from Chanel is Ballerina . You can wear it for work every day to give a clean polished look to your hands.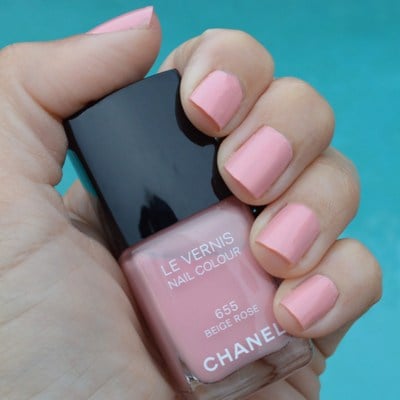 8. Chanel Taboo – Shimmery purple for clubbing
Taboo is a lightly metallic rich purple nail polish with red and violet micro shimmers. It is the perfect Goth shade. Stunning shade for clubbing with friends. It looks almost mirror like on nails and the effect of red shimmer is beautiful. It is a one of a kind nail polish color with even finish in one coat and good pigmentation. Wear it to a late night party with your friends!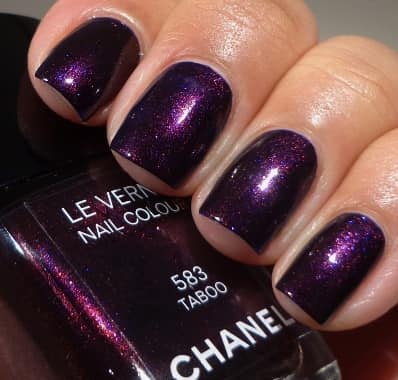 9. Chanel Cosmic- Black cream for goth look
Cosmic is a black shade with blue and silver pearl shimmers. It is actually like a cosmic space shade like its name. Black nail polish colors are very hard to pull off but they look very classy when applied well on manicured nails. It is a cream finish with even finish in 2 coats. I love how the blue and silver shimmer adds a whole new look to a plain black cream nail polish. Wear it when you want to channel the Goth look for winters.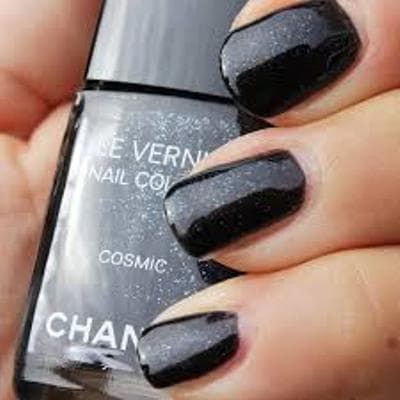 10. Chanel Dragon- True bright red for glamour in Indian Weddings
When we are talking about nail polishes, how can a cream diva red be left behind?  A bright true cream red shade, Dragon is one of the bestseller nail polish shades in the range. It is a blue toned red with a glossy finish which will look good on all skin tones. A base coat is needed in red nail enamels so that the true colour comes out evenly and stays for longer. It stains the nails a bit so a base coat helps in avoiding that stain. Wear it on your friend's wedding
with the lehenga!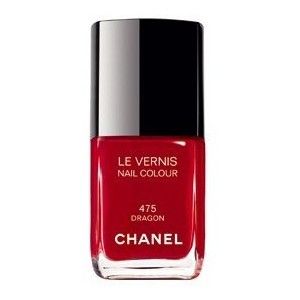 So this is the list best 10 nail polishes from the house of Chanel which are famous for their unique shades and finishes. Some other great unique nail colors from Chanel are May, Pirate, vendetta, Jade and Blue Satin. They also make base coats, top coats and matte coats which can be bought for getting that perfect even finish. Chanel nail polishes are available at only select stores in India so next time you head to a Chanel store to buy some makeup, keep an eye on the nail polish counter too if you can get your hands on the drool worthy shades from the brand!
Which shade did u like? My favourite is cosmic and Dragon for the glamorous and deep colours.
Image Source: 3, 4, 5, 6, 7, 8, 9, 10
Read More:
Which is your favourite nail polish from Chanel? Share your reviews with us.