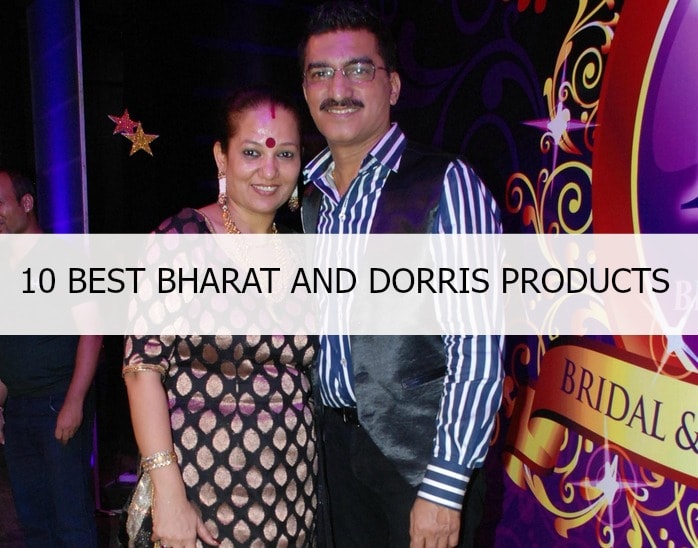 Top 10 Bharat and Dorris Products Available In India with Reviews and Prices
We love it when professional make up artists come up with a makeup line of their own, it's no wonder why some artists have more of a fan following than the actors whose face they adorn. Indian make up artist duo Bharat and Dorris Godambe, famous for their cosmetic talents, have now blessed us with their own cosmetics line, and the best part? It's available in India and it's a local makeup products brand. SUPPORT YOUR ECONOMY! It is important that we support our own Indian brands in the beauty industry, if we truly want to see a shift in what products get sold to us in terms of quality and interest.
Bharat and Dorris have a selection of lovely products that are perfect for Indian skin and weather, and we at VNA have gathered the list of best Bharat and Dorris products in India, along with their prices, that you should try.
List of Must Bharat and Dorris Products:
Bharat and Dorris Cream Eyeliner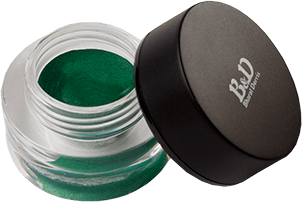 Other than the fact that the pigmentation on these babies is fantastic, you also have the long lasting nature of the product working for you. You can build it up all over the lid as an eyeshadow if you prefer or just wear it as an eyeliner. They're also pretty smudge-proof. The only problem is that they don't come with a brush so you can use your own or purchase the brush that B&D sells. Undoubtedly their best selling product in India.
There are 16 shades, which all come in a pot so it's important that you keep the lid shut firmly so that the pigment doesn't dry out. They don't sell these in pencil forms which is interesting, and probably a lot more useful considering you can covert them to be pretty intense eye shadows. A downside to this product is that it expires in 12 months so you need to use the product pretty consistently to get value for your money. The cost is 500 for 5 grams
, which is pretty pricey, but considering the variety it's still not shabby.
2. B & D Eye Kohl

So the eye kohl is something people rave about, as the pigment is very strong and gives you that deep black effect. It comes with a smudger end which is useful when you want to go for a simple smoky eye. It is smooth and creamy and excellent for the waterline and has pretty good staying power. It also doesn't sting the eyes during application. As it is in a pencil formula, it needs to be sharpened, I don't think a sharpener is included, but you can get them super cheap at most stores so that shouldn't be an issue. This retails for about 350 INR. Another top favourite from bharat & dorris.
3. Bharat and Dorris Loose Powder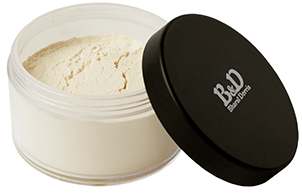 Ever wanted to try baking but found that most brands in India only make compacts? Or that the ones that do make loose powders sell them at ridiculous rates that never cater to your skin color? Fear no more, because Bharat and Dorris have you covered. They made a loose powder with a remarkable range of shades, keeping the indian skin tone range in mind, and also introduced an HD powder for that flawless selfie photo you've wanted. This powder is ideal if you desire a matte look. Again a best seller in India.
The powders also come in two sizes; small and big. The small one retails at about 400 INR and 500 INR for the big one respectively, but you can get them on sale at Nykaa so definitely a steal. Plus, It has a 5 star rating on  Nykaa, so the people have spoken.
4. T-Zone Mattifier by Bharat & Dorris
Say good bye to oily t-zones, because Bharat & Dorris have your back in this department too. Living in humid places, we all know what it feels like when we spent 2 hours applying make up, only to have it melt in two minutes because of the sheer amount of humidity and our oily faces. The T-Zone Mattifier is a powder cream that controls oil and shine and doesn't clog your pores. Perfect for days when you want a natural finish that's not super matte but not shiny either. Again one of the best bharat and dorris products. It's also a pretty sizable tub, and for 20g you pay 550 INR. However, keep in mind that the tub form may be a bit unhygienic.
5. Cheek Highlighter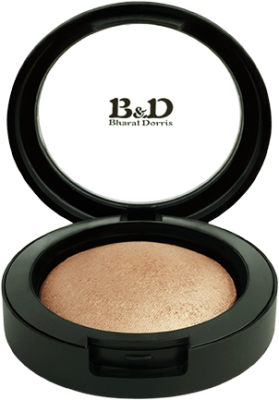 B&D are probably the only Indian brand that caters specifically to us girls who care about strobing. They have an amazing powder highlighter that departs a nice sheen on the skin. They have three shades, so quite a bit of choice if you're having a hard time choosing the kind of highlight you're looking for. One shade is a beautiful golden, another a peachy pink and the third shade is a mixture dome with a deep bronze gold on one side and pink on the other. The cost of this product is 650inr, which is pricey but compared to the other highlighters on the market this is one of the cheaper ones.
6. Volumizing Lash Conditioner by Bharat & Dorris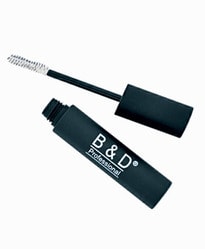 One of the things I really like about Bharat Dorris is that they introduce a lot of products that are not available to the Indian market that have already been in the West, which saves us people who don't have relatives abroad. This product is a white mascara, which actually primes the lashes before you put your mascara on, although you can use it by itself to condition and lengthen your lashes. Definitely an unusual product that's not available easily in India and a must have too. The cost is 350 INR.
7. Creamy Lipstick

8 shades of lipstick is always a lot to work with. Bharat and Dorris has multiple products in their lip line, however a lot of people are a fan of this lipstick for its moisturizing quality and the shade range. It costs 350 INR. They glide on really well on the lips but are not super matte.
8. Bharat and Dorris Diamond Cream

The fancy name of the B & D product definitely drew me in, but ultimately it's a liquid gel-based highlighter which is unique in that its sheen is more metallic than chunky sparkle. It works great as a luminizer and can used with foundation or by itself with moisturizer for a dewy glow. Just don't go overboard or you can end up with Edward Cullen syndrome. This cream comes in 4 shades and includes a shade for the pale and deep tones! The product is 650 INR.
9. Bharat & Dorris Lip Balm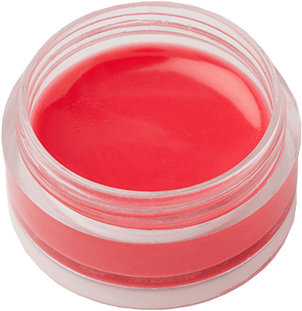 I wasn't expecting a B and D lip balm to be popular but weirdly enough, this one seems to be quite a hit among beauty bloggers. It comes in a variety of shades and is super conditioning. The lip balm leaves a mild tint on your lips so it's perfect for people who don't want to fuss about with too much make up. It comes in a tub and is priced at 290 INR
.
10. Powder Blush by B & D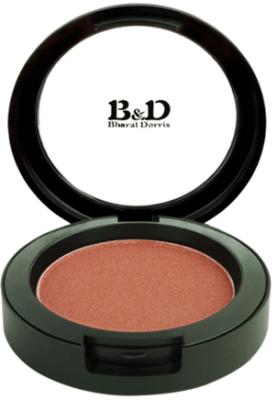 B&D makes a great powder blush that leaves a lot of pigment and blends really well to give you an even finish. What's amazing about it is the shade range, 8 blushes! That's a lot of colors to suit a lot of moods and a lot of skin tones. They even have a light brown matte looking shade which would be ideal for contouring; it's always great to see a product be used for multiple things! More bang for your buck that way. Besides, it's a sizable amount of product for the cost which is 450 INR.
So that's what we have on best Bharat & Dorris products available in the Indian market, after reading this list, we hope you explore these favourites and purchase something for yourself. It's always great when indian brands create products that we can all enjoy and support, do give them some love.
Read More:
Which is your favourite Bharat and Dorris Product? Share your reviews with us.