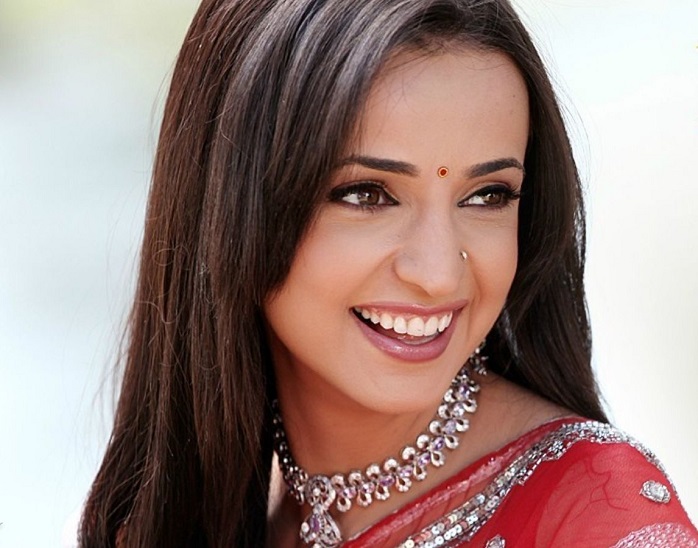 Top Sanaya Irani Beauty Secrets, Weight Loss Tips, Diet and Fitness
Content drives this industry, and people who are passionate about their work can survive well, just like Sanaya Irani. She has reached the pinnacle of success by staying fit, charming and dedicated. Sanaya is inspirational, young, ambitious and fearless. She is never hesitant to take chances, and has always taken up opportunities which help her in learning something new every day. Not scared of spilling the beans around her fitness and beauty secrets either.
Since childhood, Sanaya was never at loggerheads with weight. She is born with a slim and fit body and makes no bones about admitting this. Despite having a gene thread which helps in staying fit and in shape, Sanaya works out regularly. Today's post is dedicated to best kept Sanaya Irani makeup and beauty tips, fitness, diet and weightloss secrets. Tinsel town is a place where many stars rise and twinkle. Few amaze us with their sheer screen presence, and some choose to captivate us with their beauty and talent. She falls in the second category.
Sanaya is a model by profession and catapulted into fame and stardom after playing a pivotal role in 'Is Pyar ko Main Kya Naam Dun'. She followed up with 'Rang Rasiya' and also participated in the reality show 'Jhalak Dikhlaja'. She also did few movies like 'Fana'. As of today, she is regarded as one of the top notch actresses of Tellywood, and also is one of the highest paid tv actresses. She has dedicated fans and her instagram following is huge.
Television industry is the most dynamic industry, and is growing at a neck breaking speed. With new shows and concepts launched every day, people working here have to stay updated of all the currents trends as these stars are widely followed and accepted. Households where source of income are really low, depend on the television for their dose of entertainment and information.
Sanaya Irani Fitness Tips:
1. Working out regularly
Whatever it may be, the key is to maintain the cycle of working out. Do not break the chain. Stay in discipline. Try making a chart, and maintain a cycle. Do not skip it. Even if you work out for five minutes every day, it is fine. The key here is to focus on the work out and enjoy it. Thats the best and only fitness tip you need.
2. Drink Water
Now it does not mean gulping down three glasses at one go. If you are not the one who enjoys drinking water, then carry a bottle, and sip accordingly. Small sips will do. Drinking water regularly will clean your body apart from keeping it hydrated.
VNA Tip: Drink water while sitting only, as it does not flow down well to the stomach while standing.
3. Cardio
Sanaya suggests that you should indulge in cardiovascular exercises every day to stay healthy and fit. These fitness exercises will keep your heart healthy and keep the blood circulation in check. Few great cardiovascular workouts are Squatting, Jumping, pushups and Running. Now we know her secret of weightloss.
4. Run
She loves running. Include it in your daily exercise routine for a great body and fantastic health.
5. Weight lifting and Training
Too many weight lifting sessions will not turn you into a wrestler and make your body extremely bulky, says Sanaya. So girls, do not stay away from weight lifting. Three weight lifting sessions in a week will help you in keeping your arms and legs toned.
Sanaya Irani Diet Chart Secrets:
Sanaya always claims that she is blessed with great genes. Hence she does not need to control her diet in a strict fashion. Most of the times, she eats what she likes. Most of the times, her food is extremely nutritious and tasty. Before joining the glamour industry, she enjoyed her food immensely. Now, she enjoys her meals which usually consist of:
Sandwich, idli, poha, fresh juice for breakfast (either of these)
Tea/coffee and some fresh fruits before lunch.
Chapattis – two, vegetables, lentils and curd.
Evening tea or back coffee with biscuits.
Dinner usually consists of chapattis, vegetables/ roasted chicken, and grilled fish with salads.
A hopeless sweet tooth keeps her close to sweets and chocolates.
Cheat meal to satiate cravings once a week.
She can carry off the indian sarees with aplomb, and looks equally ravishing in gowns. This shows her dedication to fitness. It is extremely important to have a good body and Sanaya's curves add to the glamour quotient!
Sanaya Irani Beauty & Makeup Tips
Sanaya has a flawless skin and a great complexion. Her hair is black, and she loves styling her tresses. Her dark brown eyes perfectly compliment her even skin tone and slim body.
She religiously follows her skin care routine which includes Scrubbing, Cleaning, Toning followed by moisturization.
Sanaya goes to hair and body spas twice a month. Not only do they remove the physical stress, but also rejuvenate the mind and senses thoroughly. In fact, hair spas are often recommended by few Dermatologists as well in case of Dandruff and hair fall.
Her favorite brand of makeup is MAC when it comes to Lipsticks and nail polishes. Foundation by Chanel and Blush by Maybelline is what Sanaya prefers. She does not experiment much with the brands.
Water, water and water. Sanaya never keeps herself dehydrated. She says that this is the simplest, cheapest and the most effective way of staying fresh.
Her grooming and skin maintenance products are usually herbal. She loves using various home made ubtans and the best part about using a diy ubtan is that it does not harm you and harmful effects are usually unheard of. For oily skin, you can try wheat flour with fresh cream and for dry face, try Besan/Chickpea flour with curd. She applies face masks twice a week.
Her focus remains intact when she sleeps well. She loves to sleep and says that for effective output in any field, it is essential to meet your sleep requirement. Sleep deficit can lead to a lot of mental disorders.
She has high cheek bones and you will notice that she highlights them quite well. So, figure out the best asset on your face and learn to highlight it as per the occasion. This will reduce the effort of putting on makeup, and you will be able to hide your flaws in a smart manner.
It is important that beauties learn to maintain and carry themselves in this marketing driven world. Most of the celebrities do not have any outstanding factor, apart from the fact that they use their assets to the fullest. All you need to do is grab the mirror, and see which feature will compliment you well, and which feature can take away the glamour in you.
For me, a narrow jaw line is a drawback. Hence, most of the times, I prefer to go on with loud eyes and nude lips. This keeps the focus on eyes, and my lips do not appear prominent. I cheekily stay away from dark shades. Also, I avoid blusher because of the fat surrounding my face. Claim to fame has to be claimed and established. It does not come easy. Moreover, being complacent when it comes to the matters of beauty does not help much.
So, if you are facing a bad hair day, get up, and turn it bright. If you are upset, apply a bright lip shade,  if you are not feeling confident apply a great eyeliner and mascara! And let the world be your stage! Are you a Sanaya Irani fan? Let me know. I love to discuss tv actresses, actors and everything cinematic.
Read More:
Which is your favourite beauty secret? Share your reviews with us.