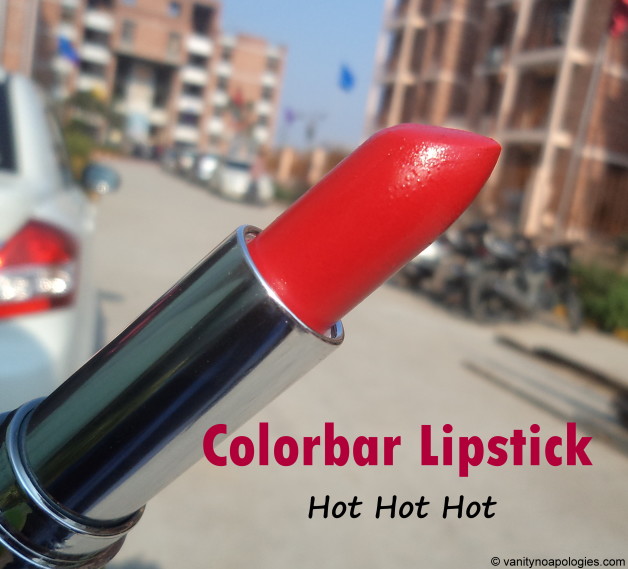 Colorbar Velvet Matte Lipstick Hot Hot Hot – Review, swatches, Photos
My college fest Genesis was going on last week and guess which one lipstick all the girls who took part in Fash-P wore? Guess which is the only matte, bright and low priced red lipstick in India? Guess which lipstick comes to your mind when you eat something very spicy? Guess which lipstick all the boys think of when they check out pretty girls in college? If there's only one name that came to your mind then congratulations you are a beauty and makeup geek!
Colorbar HOT HOT HOT is a bright bold red. Although it has slight blue tones to it, it suits all skin tones alike. You will see it on fair skin below and I've seen dusky and even darker girls carrying it off really well too. The red instantly brightens your face and you don't need much makeup on your face when you have this, your lips take the center stage. Since this is matte, it can be worn blotted during the day and to its full power at night.
Its insanely pigmented. Just 2 swipes give you a blast of deep red colour. And it has a good lasting power too. It lasts for 6-7 hours and leaves behind a deep red tint. Even though it is matte, it glides on smoothly and does not dry my lips.
They are available in more than 45 shades and all of them have this silver glass packaging with the colour at the bottom to differentiate the lipsticks.
If I've to think of one thing I don't like then its the coconuty fragrance…its not strong but its there.
Now on to the photos and swatches. I was sick of clicking photos in my room struggling for sunlight so this time I went out in bright day light and made Shruti wear it and pose for me! She wore a light layer of Avon Strawberry lip balm (which is again red!)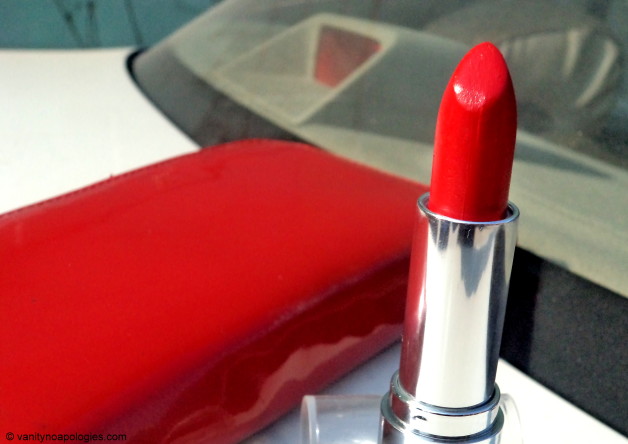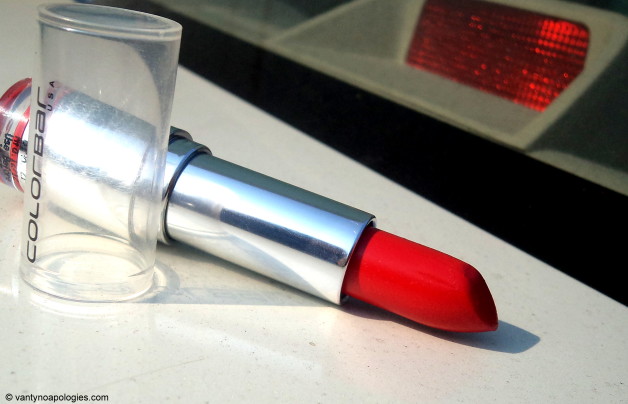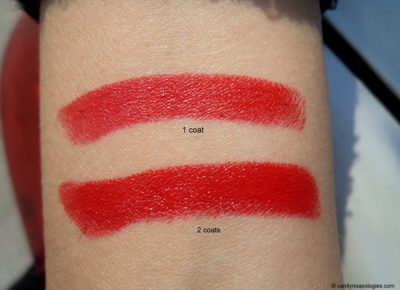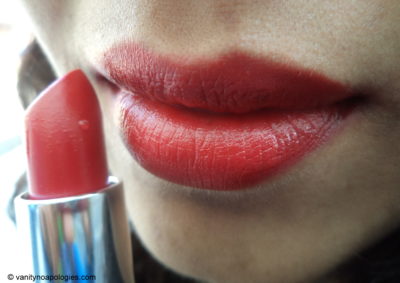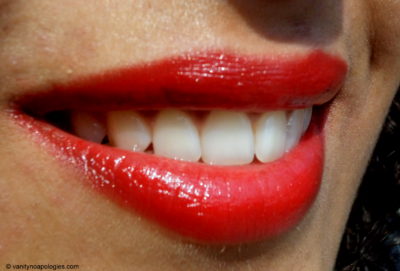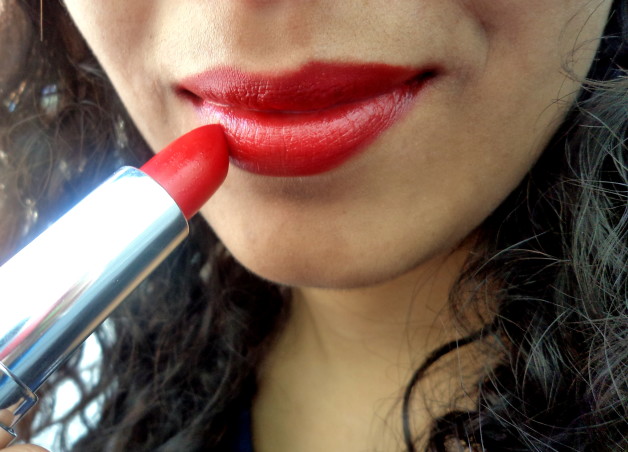 I've included this red lip colour in my post on Best Red Lipstick of All Times. At such a throw away price, its a must have!
Price – Rs.250
So is it for you? If you are looking for a bright matte red lipstick and that too in budget then look no further than this Colorbar Velvet  Matte Lipstick. It lasts for ages and never dries your lips. Highly recommend.